Toshiba's looking for a white knight, not a chip-fryer – report
Part-sale of flash biz to fund nuclear power station losses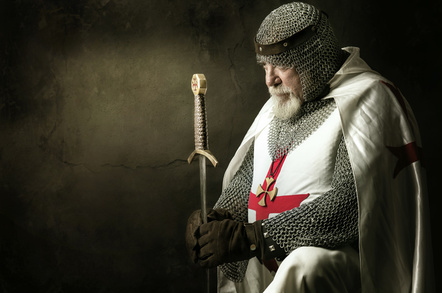 In its attempts to sell a flash memory business stake to offset multibillion-dollar writedowns in its US nuclear power station business, Toshiba is leaning towards private equity and away from chip industry players.
That would mean foundry partner WD is left out in the cold. Any proposed WD investment could excite industry regulators to mount an anti-competitive investigation, which would take too long to be complete by Toshiba's March deadline.
Reuters reports that possible bids from WD, Micron and SK Hynix are being downgraded in favour of bids from Bain Capital and other private equity institutions which would not raise regulators' hackles. Up for sale is a near-20 per cent stake in Toshiba's NAND business.
Reuters mentions the possibility of Chinese groups – such as Tsinghua Unigroup, which is highly active in Chinese flash production developments – being interested in buying into Toshiba.
Any private equity investor may want a degree of influence over the direction of Toshiba's flash fab business so as to safeguard its investment. A sub-20 per cent stake may not normally provide such board-level influence, which would make for interesting negotiations. ®
Sponsored: Quit your addiction to storage