Phishing: Another thing we can blame on Brexit
Attacks up 33 per cent across the five most-targeted industries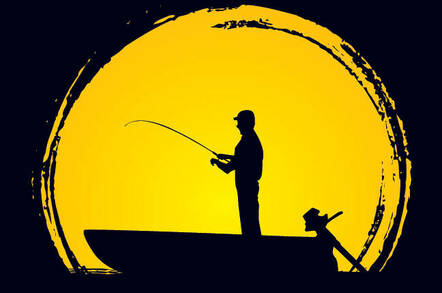 Ransomware attacks are increasingly focusing on organisations that are more likely to pay up, such as healthcare, government, critical infrastructure, education, and small businesses.
Phishing volume grew by an average of more than 33 per cent across the five most-targeted industries, according to a study by PhishLabs out Tuesday. File-encrypting ransomware has become the predominant type of malware distributed via phishing, essentially because the type of crime is both straightforward and profitable.
Phishing volume peaked mid-year due to the influence of major global events, such as Brexit, and a spike in virtual web server compromises.
Attacks targeting government tax authorities have grown more than fourfold since 2014. There were more IRS phishing attacks in January 2016 than there were in all of 2015, according to PhishLabs.
Although 59 per cent of phishing sites were hosted in the United States, there was a significant increase in the number of phishing sites hosted in Eastern Europe.
Broad acceptance of email addresses instead of unique usernames is being heavily exploited by crooks to harvest credentials on an industrial scale. The trend is making it easier to run secondary attacks via credential reuse and other methods. Cloud storage sites will likely overtake financial institutions as the top targets of phishing attacks, marking a major evolution in target selection processes. ®