Centiq to in-memory SAP HANA users: Psst. Meet us in the public cloud
What do we want? No more nuisance on-prem hardware. When do we want it? Soonish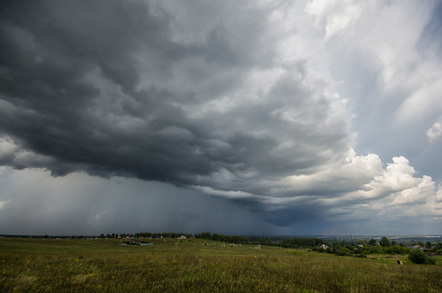 SAP HANA managed services biz Centiq is launching its cloud-readiness service to help users of the in-memory RDBMS figure out if they should move to the public cloud.
According to Centiq, businesses using HANA often overlook the snapshotting, replication and availability requirements for non-standard cloud services. Its new offering is intended to aid organisations considering a move to public clouds to complete their cloud-readiness assessments properly for the sake of better cost-benefit analysis.
While running SAP HANA remains mostly an on-premise affair, replete with the costly hardware purchases that this demands, its move into the cloud offers IT departments an opportunity to dodge the nuisance of on-premise hardware for the ease of 4TB Azure or 2TB EC2 instances.
Not unlike ERP rival Oracle, SAP procurement tends to encourage CIOs to break out in cold sweats, and its adoption has been slowed by concerns about costs, although SAP prides itself on customers being able to budget properly for deployments where Oracle has been criticised for profiting off of its customers inability to do exactly that.
"No successful CIO can sleep easy at night without knowing all the ramifications of the cost/benefit calculations around any product," Kevin Reilly, S/4HANA community advocate for the Americas' SAP Users' Group, warned. "SAP still needs to address this licensing question before many of the 'wait-and-see' customers hop on board the S/4HANA train."
Centiq's director of technology and services, Robin Webster, explained the need for the new service. "Deploying complex in-memory applications on the cloud sounds too good to be true, because, often, it is. When using Infrastructure as a Service (IaaS) or Platform as a Service (PaaS) offerings, the basic operating system and hardware alone is nowhere near enough to provide enterprise levels of resilience and availability. A full landscape design and provisioning exercise is still imperative.
"Typical HANA on Suite implementations are three to four terabytes, so the new public cloud offerings are right in the sweet spot." ®