BT's ball-juggling routine can only go on so long
Will Global Services finally be put out to pasture?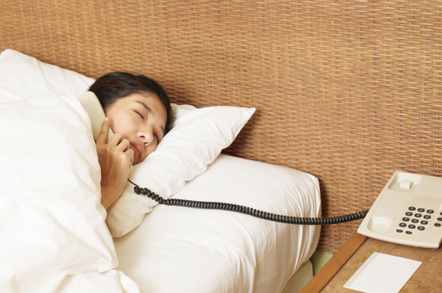 Analysis Former state monopoly BT is juggling so many regulatory, financial and operational balls it's a wonder it has a free hand to get on with the day-to-day business.
Just some issues facing the telco include: uncertainty over Openreach's future; continuous declines in business with the public sector; a £9bn ballooning pensions deficit; and a yet-to-recover plunge in its share price in the wake of its £530m Italian accounting scandal write down.
Many of those issues are not new, but this year the telco will need to address a number of them for a variety of reasons.
When BT issued its profit warning two weeks ago its share price fell 20 per cent, wiping £8bn off its value. The business acted quickly in suspending a number of BT Italy's senior management team and appointing a new chief exec of BT Italy.
But what may have partly spooked investors (and impeded a bounceback) is that the scandal appeared to have been uncovered by a whistleblower and not by BT itself.
Unfortunately that scandal cast a shadow over BT's results, which posted a 37 per cent fall in profits to £526m for its third quarter due to the writedown. However, the business had posted relatively strong quarter financials, particularly in its consumer business, where EE increased revenue by 2 per cent "the first time in its history".
The outsourcing outlook
Global Services was most affected by the penalties associated with Italy, but even excluding the outcome of its probe, underlying earnings before interest, tax, depreciation and amortization (EBITDA) were still down 8 per cent.
In an earnings call Gavin Patterson, chief exec of BT, noted that "the structural financials of Global Services need to improve".
He said: "[W]e're prepared to look at a range of different options, so it's very much on our agenda. There is a core demand for these products and services and we have a strong proposition it's just that it's not profitable enough and that's something we must fundamentally address."
Matthew Howett, analyst at Ovum, believes that "range of options" could well include a long-rumoured flog off. That would certainly be in line with BT's focus towards a more consumer, UK-oriented business.
"The problems at Global Services are not new, they've been around for five years. BT has moved to address that by putting more of a focus on its consumer division and that is where it is placing its bets. I would be more concerned about the business if they were not doing so well on the consumer side," he said.
The indication is BT will take action soon on Global Services and either spin it off entirely, merge it with other parts of the business or acquire another provider to bolster it, says Howett.
Philip Carse, analyst at Megabuyte, agrees. "It is resource-heavy, with bespoke contracts, in a competitive sector [and] quite a competitive area. BT could be rigorous as to what countries it is present in, scale back operations and concentrate on the large UK corporates instead."
But even on its home turf, the outlook for big deals is changing.
Public sector revenue also took a big hit, with BT acknowledging EBITDA declines of more than 30 per cent due to "the completion of a handful of large contracts this is set to deteriorate further in Q4." Some 90 per cent of that decline in the year is due to the six contracts, it said in the earnings call.
One of those contracts is thought to be with the Ministry of Defence. BT will also lose its N3 broadband contract with the NHS in March this year. That deal was first awarded in 2004 and worth £530m, and has since been extended. Managed services biz Redcentric won the £12m replacement contract for three years.
Carse notes that the public sector business is tricky for BT. "It is a tough one for BT, as the whole landscape has changed to focus on smaller suppliers. So it is much harder now for big telcos and system integrators. It will probably just downsize the business in line with the opportunity."
Tying up loose ends
While BT's consumer strategy seems to be working, there is still the huge challenge of continuing to integrate EE within the business, a move it hopes will save "£400m of annual cost synergies and £1.6bn in value of revenue synergy."
Kester Mann, analyst at CCS, notes the integration of EE is still a "massive job for BT". He said brand integration is also something it is starting to tackle. "BT's sport is being offered to EE customers."
BT is trialling the sale of BT products in a select number of EE stores. There will be an attempt to bring the brands together. Although that feels like its a long way off.
Absent from the earnings call was a mention of the looming pension deficit, thought to be somewhere between £9bn-£14bn. A review of that deficit will happen this summer, with BT expected to come up with some payment plans on how it will reduce it. That will have will further hit the business' cashflow.
Then there's the still-unresolved issue of the legal separation from BT and Openreach. Almost one year on since the regulator recommended the broadband division become a more separate entity after finding it had operated in the interests of BT and not the market, it is no closer to reaching a voluntary resolution.
"Frankly this has gone on far to long," says Howett. "There are calls for digital minister Matt Hancock to step and try and push some of this. Both parties want a voluntary proposals because its quicker to achieve and more certain.
"On a normal day would have been hard, but [it's] even more complicated now with Brexit. Everyone is frustrated there is not an agreement yet."
Even for a company the size of BT, having fingers in quite so many pies only makes sense if it can grab a healthy slice of the respective markets.
The business has certainly made no secret of its desire to become more of a consumer brand. For example, it recently said it is determined to keep a hold of the TV rights of Champions League, having outbid arch-rival Sky with a £900m deal last year. By doing so it will continue to drive its pay-TV business.
In that kind of business model, Global Services is increasingly resembling the odd one out. ®