Trump's immigration clampdown has Silicon Valley techies fearing for their house prices
Don't worry too much, suggest real-estate bods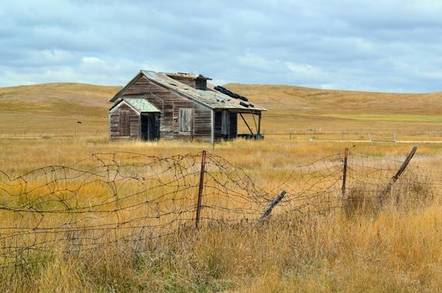 America's technology world is still trying to sort out the kerfuffle caused by President Trump's anti-refugee and seemingly anti-Muslim immigration crackdown.
Some engineers aren't just worried about losing their residency rights – they're also concerned about financial ruin.
Earlier this week, an Apple staffer suggested to us that if visas are going to be rescinded by executive order, people will lose more than their jobs. Right now house prices in Silicon Valley are insanely high – supported largely by tech jobs – but if enough people have to sell quickly, he was concerned he wouldn't be able to sell his house and break even, let alone make a profit. A flood of properties on the market will drive down prices, it is feared.
A number of his colleagues around the San Francisco Bay Area agreed, so The Reg decided to check it out. We contacted real-estate brokers on the peninsular and the news is pretty good – as far as they can see, there won't be a serious issue unless the new president goes utterly bonkers and starts deporting everyone.
"It's early days yet but I don't think it'll be that big an issue," Denise Welsh, president of the Silicon Valley Association of Realtors, told us. "Globally people from all over the world want to buy in the area and demand is strong. Getting rid of enough people to have an effect would be tough to implement."
Immigrants do hold about 50 per cent of the highest paying jobs in the Valley, she said, but not all of them work in the technology sphere. Overall, about half of households in Silicon Valley speak a language other than English, although many are American citizens.
"I don't believe tech workers comprise enough of a volume of home owners to have a significant impact on the marketplace, even if they did all place their homes on the market tomorrow," said Randall Kostick, CEO of San Francisco real estate company Zephyr.
"Our market place is suffering from a severe shortage of properties for sale and there are MANY more buyers than sellers. Even if we doubled the number of homes available, there would continue to be buyers interested in purchasing them."
He reminded us that San Francisco is a sanctuary city, as well as San Jose, Oakland and other cities nearby, and thus will shelter undocumented individuals from federal officials who threaten to deport them. California is also considering applying sanctuary rules for the whole state.
Prominent real estate broker Fred Glick told The Register that he isn't too worried. "If the police turned up in San Jose and took people away, after the dust cleared, believe me, there would be plenty of buyers." ®
Sponsored: Webcast: Build the next generation of your business in the public cloud