VMware reveals a semi-secret cut of NSX aimed at DevOps types
NSX-T takes network virtualization into the weird world of cloud-native apps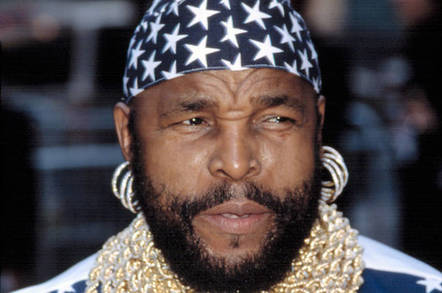 VMware has revealed a new cut of its NSX network virtualization product, called "NSX-T".
The Register's virtualization desk understands the "T" stands for "transformers", to denote the fact that this cut of the product signals VMware plans to brings NSX's powers to containers and microservices, the ideas fuelling transformative new application development techniques. NSX-T can also handle multiple hypervisors, in contrast to NSX-V, the other branch of NSX, which is bound tightly to vSphere.
To understand the reasons for for NSX-T's release it may help to know that its roots lie in NSX-MH ("multi-hypervisor"), the cut of NSX based on the original code VMware acquired from software-defined networking pioneer Nicira.
VMWare acquired Nicira in 2012 to get into the virtual networking game. As was sensible, Nicira's first efforts supported multiple hypervisors. VMware kept that code alive as NSX-MH, but didn't do much work on it or go out of its way to promote the code.
But as VMware eyed off the emerging multi-cloud and cloud-native applications markets, it created NSX-T 1.0. Last year it let customers who really need that sort of thing have a play with it.
Now the company's decided to let the code loose to the rest of us in version 1.1, aimed at "heterogeneous endpoints and technology stacks." That marketing-speak translates into support for KVM as offered by Red Hat and Canonical, support for VMware's own Photon Platform cloud-native application code, plus support for OpenStack Newton and Mitaka.
VMware's also cooked up a "new beta program for customers interested in container networking and security for application frameworks that support the Container Network Interface (CNI) project." Your VMware account manager can apparently tell you more than has been revealed to the likes of The Register.
NSX-T's strategic purpose is to give VMware another way to interest developers in its products. vSphere and server consolidation and/or virtualization were great for operations teams because they could add a lot of value to a business by taming server fleets. These days organisations are looking to developers to add that sort of value with apps that serve the hordes now interacting with businesses online.
Plenty of developers go straight to the cloud to do that sort of thing. VMware would rather they instead build on the VMware-managed infrastructure their ops teams have lovingly crafted to be secure, reliable and well-governed.
VMware's container and cloud-native application efforts are therefore all about giving developers hooks into VMware-managed infrastructure, or cloud-native apps. The hoped-for outcome is that operations get the rigour they like and developers can run wild with all the cool new stuff that DevOps, containers and the cloud offer without scaring anyone or creating new technology silos.
That lots of the cool new stuff is also a great fit NSX doesn't hurt: microservices that chain containers and let them talk on virtual networks that spin up on demand then snuff themselves at the end of a transaction are just the kind of thing NSX can manage and secure.
NSX-T therefore continues VMware's wooing of developers while also demonstrating again that the company has plans to grow beyond vSphere-centric products.
VMware's also emitted version 6.3 of NSX-V, which can now support the November 2016 release of vSphere 6.5.
There's also a new "New Application Rule Manager and Endpoint Monitoring features provide unique visibility from OS-level activity to network flows, resulting in automated policy and rule updates and making micro-segmentation easier to implement and more capable" that sounds like it includes bits of the company's Project Goldilocks security plan.
There's also new bits that make it easier to create multi-branch software-defined networks, complete with security rules pushed from HQ out into the sticks.
VMware last week said NSX is expected to generate US$1bn of revenue in 2017, making it a key part of the company's growth plans and showing that the $1.26bn it committed to acquire Nicira was money well spent. ®