Comcast staffers join walkout over Trump's immigration crackdown
Not even cable giants immune to employee protest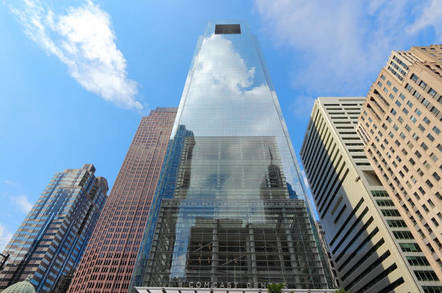 Add Comcast to the ranks of companies whose workers have come out against President Trump's crackdown on Muslim immigrants.
The cable giant on Thursday saw workers from multiple offices walking out to join protests over the President's travel restrictions on seven countries. Employees from Comcast offices in Philadelphia, Sunnyvale, California, Washington, DC, and New York City (SoHo) all took their leave Thursday to participate in rallies.
According to Philadelphia blog Billy Penn, the Philly rally in particular drew a large crowd, as hundreds of employees from Comcast's main office walked out to take part in protests at City Hall.
Workers and journalists also shot and shared photos from the various events.
Sign of the day goes to this worker at the #Comcast walkout in Philadelphia protesting the #MuslimBan #NoBanNoWall pic.twitter.com/7DjWGQngYd

— Lucky Tran (@luckytran) February 2, 2017
A nationwide one hour walkout by #comcast employees underway over #POTUS immigration order. This one in #Sunnyvale. #abc7now pic.twitter.com/bW0bZopanC

— David Louie (@abc7david) February 2, 2017
While Comcast did not officially endorse the walkout, the cable giant did say it would pay workers for their time off and that it would "respect their desire to express their opinion."
The Comcast walkout comes just days after about 2,000 Google workers downed tools and left their offices across the US and beyond to express their discontent with Trump's Muslim ban. The video below shows one such demonstration. Where Google employees had the support of execs – including co-founder Sergey Brin – however, Comcast finds itself in a more precarious position, as execs will have to walk a tightrope between keeping both their workers and their Washington, DC, connections happy.
Proud to work at #google #googlersunite #NoBanNoWall pic.twitter.com/nmI7YTGpQV

— Jenny Gove (@jennylg) January 31, 2017
The cable giant stands to gain significantly from the Trump administration's business-friendly policies, particularly its moves to strip the FCC of much of its authority over Comcast and other telco giants in the cable television and internet service markets. ®
Sponsored: Your Guide to Becoming Truly Data-Driven with Unrivalled Data Analytics Performance