Vodafone sales slip after damp outing in Blighty
Weaker pound and UK revenue decline pooping on the party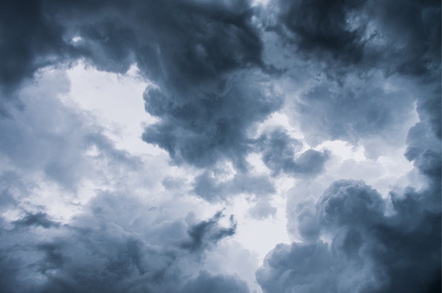 Vodafone posted a sales fall of 20 per cent to €1.7bn (£1.4bn) in the UK for its third-quarter results, dragging overall sales down 3.9 per cent to €13.7bn (£11.6bn) compared with the previous year.
Chief exec Vittorio Colao said growth in Europe was centred around Italy, Germany and Spain. "In the UK we have made good progress in improving customer service but face heightened price competition in Enterprise," he said.
The firm said the revenue fall also reflected lower mobile virtual network operator sales and the continued impact of roaming regulation.
In the UK it added 99,000 customers but brought in another 125,000 during the quarter. In total Vodafone has 9.1 million 4G customers.
It also attracted 32,000 broadband customers reaching a total of 183,000.
In October Vodafone was slapped with a record £4.6m fine by Ofcom for mis-selling to customers, inaccurate billing and handling complaints poorly.
Philip Carse, analyst at Megabuyte, noted that Vodafone was still feeling the effects of the fine.
He added: "Once again, the UK is letting the side down for Vodafone, with ongoing organic revenue declines offsetting the generally positive story in the rest of Europe; the picture is even worse in reported terms due to the weaker pound, with headline UK revenues in Euros down 20 per cent."
The firm did not mention Brexit in its results. After the referendum, Vodafone was quick to hint it may pack its bags and relocate its London-based headquarters.
Vodafone has its European headquarters in the UK, where the company's accounts show it had 12,391 people employed in March 2015. ®