Careless Licking gets a nasty infection: County stiffed by ransomware
More than 1,000 government computer systems shut down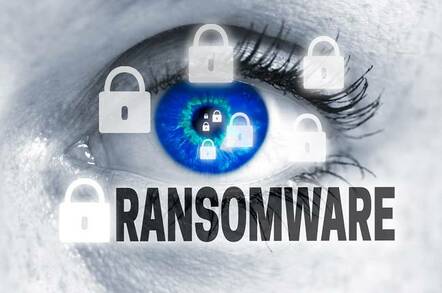 A county in Ohio, US, has had to shut down its entire IT infrastructure due to a ransomware outbreak.
Licking county has turned off all phones and computers on its government network in order to stop the spread of malware that had been locking down infected PCs and demanding payments.
According to local news station WBNS, the move was made Tuesday evening when officials found that more than one thousand county PCs had already been infected with the ransomware.
All county offices remain open for people walking in and doing business the old fashioned way using pen and paper forms, and the 911 call center and dispatch continues to operate in "manual mode." The county treasurer's office is unable to process checks, but is still accepting payments for property taxes.
The news station reports that the outage is expected to continue through the week as county staff work to scrub the malware from the infected machines. The FBI has also been called in to assist.
The Newark Advocate reports that the infection has been spreading in city government networks around the state in recent months, prompting the Ohio state auditor to issue a warning on the matter last summer.
Licking county officials can at least take solace in knowing they are hardly alone in falling victim to a ransomware attack. Last week, a police department in Texas said it lost eight years worth of records after refusing to pay a ransom demand, and in Washington DC, a ransomware infection knocked out most of the city's CCTV cameras ahead of inauguration day. ®
Sponsored: Detecting cyber attacks as a small to medium business