Microsoft's device masterplan shows it's still fighting Apple
2-in-1s are all about 'generating customer love'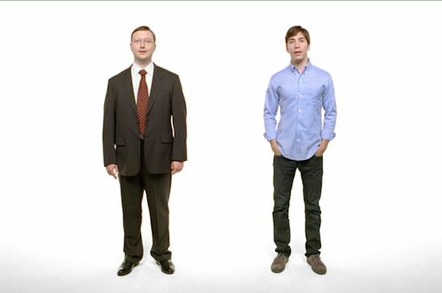 In its advice to the manufacturing community, Microsoft has said it wants PC builders to focus on quality and features that differentiate PCs from Macs. It's also seeking to migrate high-end features, and AR, into cheaper kit.
Redmond's Channel 9 blog recently posted the WinHEC presentation made in Shenzhen to dozens of local device manufacturers. It's worth a look to see what PCs may include by the end of the year, the traditional holiday buying season stateside.
For the past 18 months Microsoft has been plugging the pen features of its boutique Surface 2-in-1. The advertisements stress that the creative software that made the iPad a hit is now on Microsoft Windows PCs – and you don't need an extra tablet. Now it wants these features to migrate down.
Microsoft is keen to incorporate one or more from a list of "Hero features": Cortana, Windows Hello biometric authentication, and Windows Ink.
Microsoft wants – who doesn't? – "mainstream VR-ready designs" by the holiday season. Xbox console controllers able to work on standard PCs, thanks to the Xbox peripheral compatibility programme. The controllers could be bundled with game-capable PCs.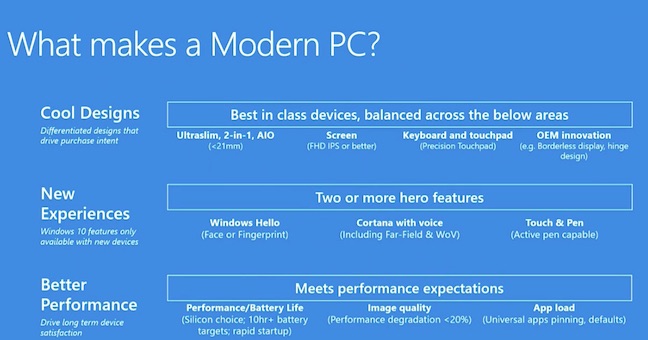 But why is Microsoft so keen that OEMs incorporate high-end features into their devices? Because according to Microsoft's internal research, users of modern PCs literally buzz with pleasure when the PC has Cortana, Ink or Hello, and begin to generate word-of-mouth marketing. It's about "generating customer love".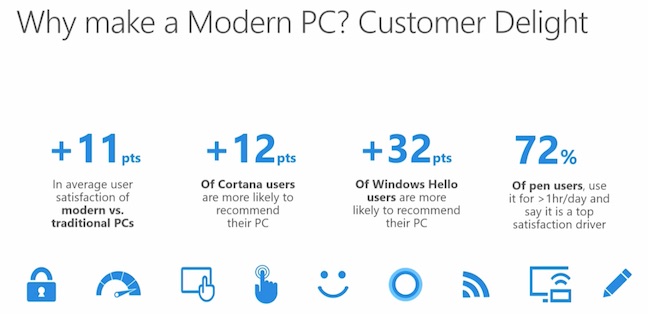 Cortana is graduating from being a personal assistant into more "command and control scenarios". Reboot the boss's PC, Cortana!
And Microsoft hinted that it was bringing features to its embedded IoT edge devices such as additional security and platform updates. Manufacturing, retail and home are the verticals that get the attention in the forthcoming Creators Update to Windows 10.
You can see the video presentation here. ®
Sponsored: How to get more from MicroStrategy by optimising your data stack