Disney shells out $100m in digital animator wage-fixing lawsuit
Steve Jobs didn't just stiff Apple devs, he stiffed Pixar VFXers too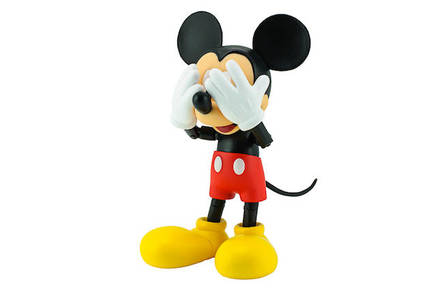 VFX workers who created animations for Pixar and Disney movies have won $100m in an out-of-court settlement of a wage-fixing lawsuit.
The case not only closely parallels Silicon Valley's own wage-fixing cartel, in which Pixar and Apple founder Steve Jobs was described in court as a "ringleader", but the same judge also signed off on both cases. Lawyers for the animators and engineers had deposed George Lucas as part of the discovery process.
The class action was filed on behalf of staff at several studios including Disney and DreamWorks who alleged that they operated a Silicon Valley-style, anti-poaching pact to suppress animators' wages. DreamWorks settled for $50m in October, the Hollywood Reporter notes, while this week Disney and its subsidiaries Lucasfilm, Pixar and TwoPic followed suit with $100m.
Plaintiffs made three serious allegations. Firstly, that the animation studios agreed not to poach staff from each other. Secondly, that when an animator applied for a job at a rival studio, the rival would notify the animator's employer. And thirdly, that the company making a job offer would not enter into a salary bidding war for the employee. The suit alleged that the studios engaged in "direct collusion" to maintain these practices.
Sony and Blue Sky Studios had already settled, lobbing $13m and $5.95m respectively into a damages fund. However, Disney's $100m contribution dwarfs this.
Judge Lucy Koh noted that the "High Tech" wage-fixing settlement – in which Apple, Adobe, Google and Intel ponied up $324.5m in damages – provided a guideline for the VFX discussions. That case was also settled before a trial, but differed in that the US Department of Justice's antitrust department was involved in the indictment.
UK-based VFXers can find out how to unionise here.
You can read the motion to approve the settlement here [PDF]. ®
Sponsored: Becoming a Pragmatic Security Leader