Comcast is totally down with you using a Roku to watch Xfinity cable TV – but it'll cost you extra
US ISP is always app-y to take your money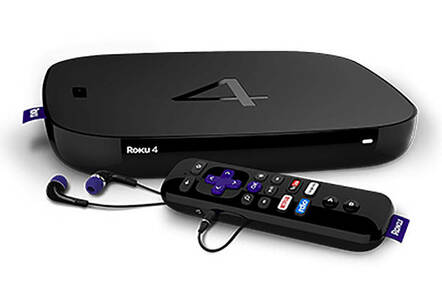 Comcast has kicked off a beta program that will let customers watch TV on Roku hardware, but only if they pay extra.
The US cable giant has released a beta Xfinity TV app for newer Roku devices that will allow customers to watch cable channels directly from the device. This lets customers use their streaming hardware in place of a cable box.
"The app will allow Xfinity TV customers to watch live and on demand programming, including local broadcast and public educational and governmental channels, as well as their cloud DVR recordings, delivered over Comcast's secure private managed network, on Roku devices in the home," Comcast says.
The app does, however, include a number of limitations, including fees. Comcast says that while it won't charge customers a hardware rental fee, the Roku app will carry with it some additional charges when it goes from beta to public release.
"On conclusion of the trial, you will be informed of the charges that will apply for connecting this device with your Xfinity TV service and will have the opportunity to opt in," the cable giant says.
Customers will also only be able to use the app when they are at home and have a Comcast Xfinity-enabled cable modem, TV box, or CableCARD device (such as a TiVo) in use. In other words, the Roku cannot be your primary cable box for the Xfinity service.
The app will, however, prove useful for customers who want to connect a second TV to the Xfinity TV service without the need to rent and hook up a second (or third) cable box from Comcast.
The release comes as Comcast and other cable giants are basking in a big win against the FCC's efforts to open up the cable box market. Earlier this week, newly appointed chairman Ajit Pai said he would toss out plans that would have allowed customers to use third-party devices such as the Roku in place of their cable company's own boxes.
With those rules now dead, Comcast and other providers are once again able to lock customers into their branded cable boxes and the associated rental fees. Or in the case of the Roku app, non-rental fees. ®
Sponsored: Detecting cyber attacks as a small to medium business