UK.gov hiring folk to watch smutty vids? All hail our blind censors...
NGO creates 'internet censor' job advertisements in protest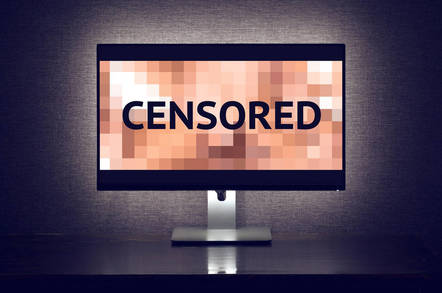 Digital Economy Bill Government proposals to force websites serving up adult content to verify users' ages has been criticised as an "unworkable proposal" by Open Rights Group, which today launched a spoof recruitment campaign to raise awareness of the Digital Economy Bill.
The campaign (hosted at newgovernmentjobs.co.uk/) notes that the bill will require the British Board of Film Classification to attempt to categorise all of the pornography on the internet.
Anything found to indeed be pornography will need to verify the ages of those accessing it, and if websites refuse to comply then the BBFC will ask internet service providers to block them.
By demanding the verification of netizens' access to pornography, campaigners fear that the government would be creating enormous lists of users' pornography habits, potentially leaving "millions of UK citizens vulnerable to Ashley Madison-style hacks" according to ORG's executive director Jim Killock.
In order for government to make the Digital Economy Bill work, "they would need to classify and block thousands and thousands of legal websites," said Killock. "This is the online equivalent of painting the Forth Road Bridge and while these proposals might create jobs for the BBFC, they are unlikely to stop tech-savvy teens from viewing pornography.
"Keeping children safe online is important but this is the wrong way to go about it," Killock added.
The campaign includes a series of videos offering potential censors tips on subjects from passing their interviews through to the joys of sitting at home all day, browsing the internet and getting paid. ®