Plucky upstart CityFibre expects to swing into profit in FY2016
Adds 5,000 connections, but still has a long way to go before taking on BT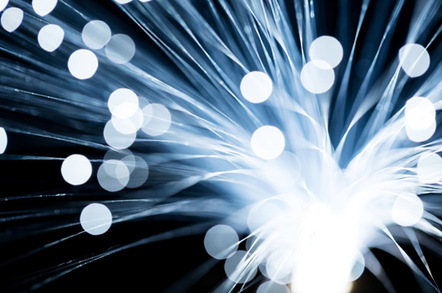 Wannabe BT challenger CityFibre is expecting to swing into profit for the full-year 2016, having added more than 5,000 fibre-to-the-premises connections last year.
In its preliminary results, the business is expecting earnings before interest, tax, depreciation and amortisation, compared with a loss of £2.9m during 2015.
The business says it now has pure fibre networks in 42 cities and towns.
At the end of 2015, CityFibre coughed up £90m for KCOM's national infrastructure – excluding Hull and East Yorkshire. In September it also gobbled up £5m worth of service provider Redcentric's network, adding 137km of fibre to the upstart's network
Greg Mesch, CityFibre chief exec, said 2016 was "transformational" for the company.
"We are now strongly positioned as the largest wholesale infrastructure provider next to Openreach, which provides us with a great platform for future growth, including significant upsides in Fibre-to-the-Tower and Fibre-to-the-Home."
Philip Carse, analyst at Megabuyte, agreed that the company's acquisitions had made 2016 "transformational", adding that the company also made good progress organically.
"The main fly in the ointment is that BT Openreach has been mandated by Ofcom to offer dark fibre services, up to a 45km maximum radial distance, which will go live from October 2017, which will present new competition to CityFibre for such services."
The complete full-year financial results will be out on 25 April.®