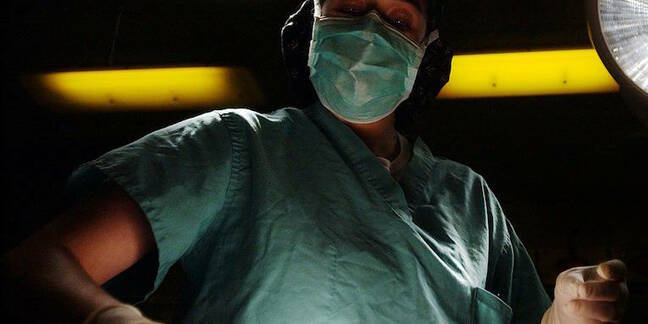 The UK parenting website Mumsnet has been ordered by a court to give up the identities of two users who criticised a plastic surgeon, along with the contents of their private messages.
Dr Jesper Sorensen issued a High Court claim against the website, seeking information about the identities of users "Skohl" and "Blackfairy7". His surgical speciality is fat transfer surgery. This procedure involves padding out hollows under the eyes with fat from the patient's belly. Some Mumsnet users discussed Dr Sorensen's procedures but a number of posts on the thread had been deleted, along with another thread in its entirety, The Sunday Times of 29 January reports.
The surgeon offered to reimburse any costs run up by Mumsnet in identifying the two users, and reportedly promised the court "not to use the information disclosed save for the purposes of pursuing legal remedies".
Mumsnet's CEO Justine Roberts did not oppose the order – or support it – and it was made against the website by the High Court on 6 January. The terms force Mumsnet to hand over the users' "real identities" – exactly what that covers is unclear from the report – and to disclose the contents of all private messages sent between Skohl and Blackfairy7. In addition, copies of the contents of any other private messages by any other users referring to Dr Sorensen must also be handed over.
Roberts told the Sunday Times: "Initially we refused to hand over the information and said we would only comply if we were required to do so by a court order."
Carry on normal legal jogging
The UK legal status regarding user comments is generally found in section 5 of the Defamation Act 2013. Website administrators, previously at risk of libel lawsuits from aggrieved folk, can avoid liability altogether by following the steps set out in the schedule to the Defamation (Operators of Websites) Regulations 2013.
In brief, these say the aggrieved person has to send the forum admin a formal notice by email. To preserve a defence against being sued for libel, the admin has to notify the poster of the complaint and seek consent to deleting the post or posts.
If the poster does not agree to this, the admin must get the poster's full name and postal address and pass these on to the aggrieved party. If the poster does not hand over his identity (for example, if registered through a disposable email address, ignores private messages or if the forum in question doesn't have a PM function) the site admin is duty-bound to delete the offending posts and tell everyone that this has happened.
Details in the Sunday Times are scant but it appears that Dr Sorensen's lawyers did not use this legal procedure but resorted instead to a so-called Norwich Pharmacal Order (NPO).
This legal method forces defendants and potential defendants to civil lawsuits to reveal their details. More information on NPOs are available on the Practical Law website. ®
Sponsored: Webcast: Simplify data protection on AWS