Stop replying! pleads NetApp customer stuck in reply-allpocalypse
Get me the f**k off this mailing list, hundreds scream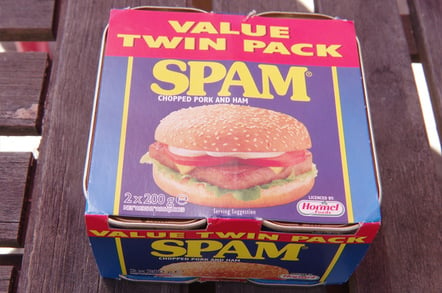 Hundreds of NetApp customers were peeved to find they had accidentally been added to the CC field of an email, resulting in a spamaggeddon of messages.
The communique was intended as a support bulletin regarding a previous version of Windows.
One customer got in touch to say: "NetApp accidentally emailed all their customers on CC as opposed to BCC and a reply-all fiasco has ensued." Last we heard from our customer about 300 emails had been sent.
The gaffe resulted in increasingly angry customers replying with responses such as "Fu** this!" "Please remove us," and "Remove us from this RT ticket immediately, please!"
Another customer got in touch to plead: "This creates a huge mail loop that we're all stuck in. 'Reply all' going crazy. Please post something to stop people replying."
He added: "Have tweeted Netapp etc. Mails coming in fast from this... Annoying!"
Another said: "All their BCC list is being spammed with email from other customers asking people to stop replying all etc. Comical."
Last November, the NHS email system was hit by a message storm when an IT contractor at Croydon NHS sent a "test email" to 850,000 people in the organisation. That resulted in an estimated 200 million unnecessary emails.
The Register has contacted NetApp for a comment. ®