BT's profits plunge 37% following Italian Job
£530m accounting scandal takes a chunk out of profits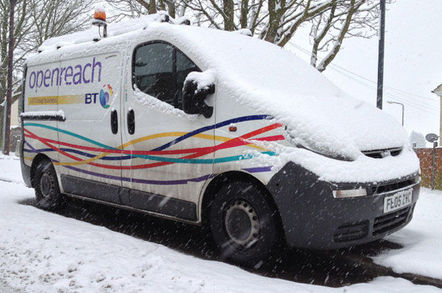 Profits at BT plunged by 37 per cent to £526m for its third-quarter, due to the fall-out from the firm's accounting scandal in Italy.
Earlier this week BT issued a profit warning after it emerged the write-down from "improper accounting practices in Italy" would total £530m as opposed to the original estimate £145m.
Shares plummeted by 19 per cent immediately after the announcement.
Corrado Sciolla, head of continental Europe, will step down over the affair.
Overall, revenue for the quarter rose 32 per cent to £6.128bn – mainly as a result of its £12.5bn acquisition of EE last year.
Gavin Patterson, chief exec of BT, reiterated his "deep disappointment" at the "unacceptable practices" uncovered in Italy.
He sad: "The good progress we're making across most of the business has unfortunately been overshadowed by the results of our investigation into our Italian operations and our outlook."
Patterson also repeated the warning that outlook in the UK and public sector is "more challenging" for the business adding that BT is "pushing ahead with reforms at Openreach, particularly on governance and customer service."
Ofcom intends to submit proposals to the European Commission later in the year for a legal separation of Openreach from BT.
BT said it has made its own proposals and has already started to implement some of these, including appointing an independent chairman of Openreach, Mike McTighe, in November last year.
BT hopes to reach a voluntary settlement with Ofcom without the regulator going to Europe.
Revenue at EE was £1.3bn, with the company yet to report a full-year results. The Business and Public Sector unit grew 15 per cent to £1.19bn, and Global Services rose 8 per cent to £1.39bn.
Meanwhile Wholesale Ventures fell 9 per cent to £528m and Openreach dropped 1 per cent to £1.28bn. ®