Google-overlord Alphabet's stiff growth fails to satisfy investors
Shares slip in extended trading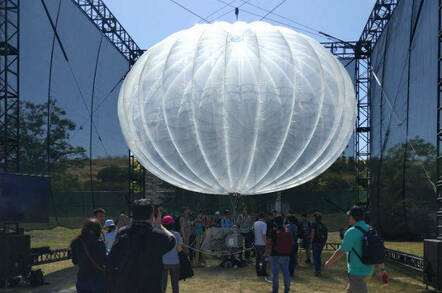 Google parent Alphabet reported "exceptional" fourth quarter growth, resulting in a 22 per cent increase in revenue compared to the same period a year ago, or 24 per cent year-over-year in constant currency.
The Chocolate Factory overseer reported $26.06bn in Q4 2016 revenue, up from $21.33bn during the same period last year.
Alphabet delivered $5.33bn in net income, amounting to $7.56 per share for Class A and B common stock and Class C capital stock, up from $7.06 a year earlier. Excluding expenses, the earnings per share would be $9.36, short of the $9.64 anticipated by analysts.
Ruth Porat, CFO of Alphabet, in a statement attributed the increase largely to mobile search and to YouTube video and programmatic advertising.
The 22 per cent increase in revenue, alongside a mere 7 per cent increase in earnings per share, indicates that the company's expenses have risen. Part of the drag on Alphabet's earnings came from a one-time tax charge that lifted the company's effective tax rate from 5 per cent in Q4 of 2015 to 22 per cent in Q4 2016.
On Alphabet's earnings call, Sundar Pichai, CEO of Google, said, "2016 was a great year for Google and 2017 is shaping up to be even more exciting."
Pichai stressed the importance of machine learning to Google, saying it underpins the company's core mission to make information accessible to everyone.
"Computing is moving from mobile first to AI first," said Pichai.
Analysts on the call expressed concern that Google Home is being outsold by devices like Amazon Alexa, a situation that could mean Google's search dominance won't continue as voice-based interaction becomes more common.
Pichai said he had faith in Google's deep technical background in machine learning to help it remain competitive.
Google's revitalized hardware line appears to have helped lift revenue. The company's "other revenue," which covers hardware, cloud, and Play sales, was up 62 per cent.
Alphabet said it lost $1.1bn on "other bets" – firms like Nest, Verily, and Waymo – that haven't yet become self-sustaining businesses. That's up from the $865m lost in Q3.
Porat nonetheless called out Nest for "outstanding performance this holiday season." She didn't address whether the company could move product at other times of the year. ®