I'm deadly serious about megatunnels, vows Elon Musk
Going underground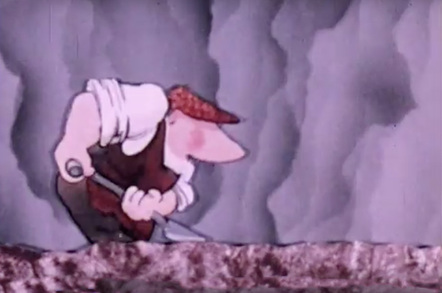 That's more like it. Elon Musk is completely serious about building megatunnels under Los Angeles, buffing up his credentials as a real-life Bond villain. He's promised to start within "a month or so".
Musk announced on Twitter that the first would be "Starting across from my desk at SpaceX. Crenshaw and the 105 Freeway, which is 5 mins from LAX." The Tesla and SpaceX CEO didn't explain where the tunnel would end up.
Musk had first mentioned his subterranean fantasy in December, where he joked about creating a new venture, "The Boring Company". But it's no joke.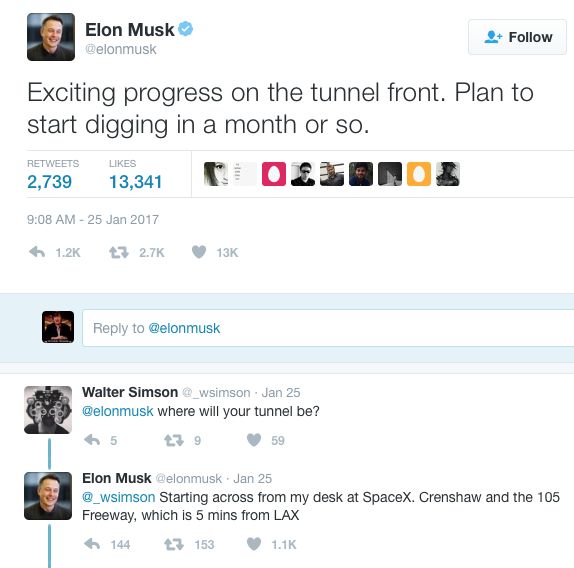 "I really do think tunnels are the key to solving urban gridlock. Being stuck in traffic is soul-destroying. Self-driving cars will actually make it worse by making vehicle travel more affordable," he told a reporter.
However, the immediate prospects may be less ambitious. Local authorities in Hawthorne, California, say SpaceX has been discussing building an access tunnel to the auto maker's premises for a year, and "have done geotechnical explorations".
The Tesla CEO said fears of earthquake damage were exaggerated, claiming: "Earthquakes tend to have the biggest effect on the surface, like waves on water. That's why LA can have a (lame, but getting better) subway."
Musk has defended his relationship with President Trump, who he had earlier described as "probably not the right guy" for the job. He's now on a 14-strong panel of advisors.
"The more voices of reason that the president hears, the better," said Musk. "Simply attacking him will achieve nothing. Are you aware of a single case where Trump bowed to protests or media attacks?" he asked.
Probably not, but gestures do seem to make people feel better. ®
Sponsored: Minds Mastering Machines - Call for papers now open