2014: El Reg booze lab proves Bluetooth breathalyzers are crap. 2017: US govt agrees
Bought a Breathometer? You can get your money back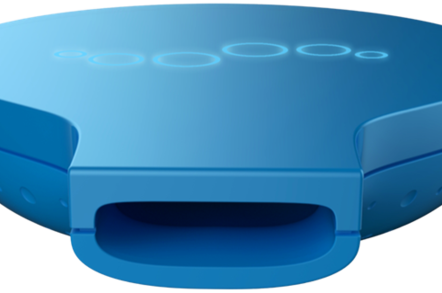 If you're trusting a personal breathalyzer to protect you from a drunk driving conviction, think again, since the devices might not work as advertised.
In the past few years, various companies have begun marketing personal breathalyzers that fit in your pocket and can report blood alcohol content (BAC) levels to a smartphone. El Reg's Vulture West hacks in San Francisco carried out a group test on such devices, which provided much merriment.
Breathometer, which was one of the devices we tested, has just agreed to settle charges brought by the FTC – America's trade watchdog – that claims the company made about its breathalyzers weren't backed up by scientific evidence and that users could be dangerously misled about how sober they were.
"People relied on the defendant's products to decide whether it was safe to get behind the wheel," said Jessica Rich, director of the FTC's Bureau of Consumer Protection. "Overstating the accuracy of the devices was deceptive – and dangerous."
According to the FTC, Breathometer sold more than $5m worth of its alcohol testing devices and claimed that they were "law-enforcement grade products" that were subject to "government lab-grade testing." This wasn't the case, the FTC claims, and alleges that the company was aware that its devices routinely reported lower BAC levels than were accurate, but continued to sell them.
As a result, the firm has agreed that anyone who bought either a Breathometer Original or the Breeze model can claim a full refund by returning the device. Refund claim forms will be available at some point from the company's website and the BAC reporting app has been shut down.
"We recently agreed to settle a Federal Trade Commission inquiry related to certain statements included in the marketing of our alcohol breathalyzer products. We chose to settle in order to focus on our mission," the company said in a statement.
"We feel it is important to clarify that this settlement does not undermine our achievements in creating quality consumer health devices. We proactively stopped manufacturing Original and Breeze in 2015 prior to the FTC's inquiry."
Breathometer has now pivoted to selling devices very similar to the breathalyzer line in form factor, but with new sensors fitted. The Breathometer Mint promised to measure the amounts of sulphur in a user's breath and from that determine dental health.
In the meantime, El Reg advises that people don't gamble with their lives – and those of other people – by trusting consumer-grade breathalyzers. If you're concerned that you've had too much to drink, it's probably a sign that you have, and a taxi is in order. ®