Government to sling extra £4.7bn at R&D in bid to Brexit-proof Britain
Ummm, good luck with that!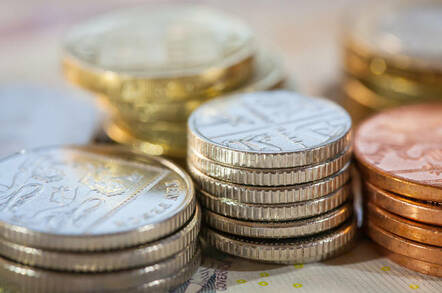 The UK government is to throw an extra £4.7bn at R&D for smart energy technologies, robotics and artificial intelligence, and 5G in its Industrial Strategy to be published later today.
The fund is in addition to a cash pot announced by May in November, when £2bn was earmarked for R&D by 2020.
Industry groups have long criticised the government's low R&D investment compared with other European countries.
May is expected to say the strategy will "back Britain for the long term" creating the conditions where "successful businesses can emerge and grow, and backing them to invest in the long-term future of our country".
"It will be underpinned by a new approach to government, not just stepping back but stepping up to a new, active role that backs business and ensures more people in all corners of the country share in the benefits of its success."
Developing skills in science, technology, engineering and maths (STEM) was highlighted as one of ten key areas the strategy intends to tackle.
As such it hopes to build a new system of technical education to "benefit the half of young people who do not go to university; boosting STEM skills, digital skills and numeracy; and by raising skill levels in lagging areas".
May will announce the strategy later today during a visit to the North West, in which the government will also unveil £556m for investment in the "Northern Powerhouse".
Terry Scuoler, chief exec of EEF, the manufacturers' organisation, welcomed the news as an important first step towards creating a "comprehensive, consistent and long-term industrial strategy that will help Britain adjust to a more globally focused, post-Brexit economy.
"Manufacturing has a key role to play," he said, "and we look forward to working with the government on crystallising this into a strategic framework that will work and deliver for industry."
However, shadow business secretary Clive Lewis described the strategy as "too little too late".
"We await further detail," he said, "but what's been announced so far will fall far short of getting us back to where we were in 2010, let alone equip our economy for the challenges of the 21st century. The £170m announced for vocational education, for example, will do little to plug the £1.15bn hole in the Adult Skills Budget created by Tory cuts since 2010." ®