My hole is a private thing – see for yourself
I am guilty of too much clouded thinking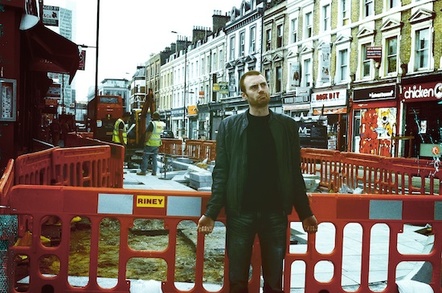 Something for the Weekend, Sir? My neighbours are staring at my hole and shaking their heads disapprovingly. They were a little surprised to receive my invitation to view my orifice, and it may not be as big as theirs, but I needed their advice on how to fill it.
The problem with this particular pothole is that it's directly at the end of my drive at the bend of the narrow road where I live. This means every heavy goods vehicle – from weekly refuse trucks to those ten-wheeled articulated lorries that courier companies use to deliver DL envelopes to my door – grinds it down further.
I've had enough of people grinding away at my hole.
So I hope you, like me, made the most of last Monday's National Pothole Day by inviting the neighbours round for a private viewing of your own personal cavity.
Now that the frenetic festivities of pothole parties have come to a conclusion, and even the final errant strands of capricious Christmas tinsel have been sucked into your big-balled Dyson, there's bugger-all to look forward to for months.
As usual, public relationists are wrestling with their annual attempt to big-up Valentine's Day in a few weeks' time with the usual ineffectual results. It's a losing battle. Valentine's Day, after all, is fundamentally a celebration of loneliness, Valentine himself being the patron saint of Mums who send their spotty, moping, pubescent sons greetings cards purportedly from secret admirers so that they can make it through the day without saying "meh" every two fucking minutes.
In the end, everyone reverts to form and St Valentine settles back down into a day in which chocolatiers, florists, jewellers, Clinton Cards and The Samaritans can expect a mid-winter spike in customers.
For those of us who write about computing, it also means a spike in press releases about password privacy – specifically, the lack of – when registering for dating sites.
Naturally, this advice comes not from your own IT department or relevant governmental body but from the very dating sites to which you're being asked to blindly trust all your personal details, not to mention an army of self-appointed security experts, self-aggrandising biometric evangelists and self-obsessed TEDx twats.

If you work in the security field, you might enjoy this infographic about online dating data privacy that I was sent recently. It's stonkingly long with a pink end, which is appropriate since the advice comes from none less than DM3, those renowned professionals at the pinnacle of IT security who run those cornerstones of internet authority, Oooo.com and SaucyDates.com.
All I have left to amuse me until the weather improves enough for me to remove my gloves indoors is the remnants of those day-brightening comedy round-robins from yet more experts who insist on predicting trends for the forthcoming year despite there being absolutely no requirement on my part for them to do so.
Disappointingly, these have been pretty dull through January. They have only been notable for the lack of IT businesses telling me that Internet of Things and Virtual Reality will "go mainstream" over the next 12 months. I suspect this is because they have burnt themselves out saying exactly this for the last 12 months.
Either that or IoT and VR have already taken over and I missed it. Sure, there's plenty of compelling stuff in these fields in-between the long grass and cow pats, not least that Microsoft has released properly Hololens to developers, but I miss the heap of IT nutso futurist bullshit I would normally expect to read at New Year.
Instead, in the seasonal vibe of the Golden Globes and BAFTAs, I have decided to award a special prize of Over-Extended Mixed Metaphor of the month to Karl Roe, VP Services and Cloud Solutions at Nuvias Group, for entertaining me with his "top five cloud trends for 2017".
Look, I work in journalism: not only have I already read every little fluffy cloud-related pun, simile, metaphor, analogy and litotes, I probably wrote a fair few of them myself. There are no cloud clichés left to invent.
The same goes for inventing yet more uncalled-for "cloud"-related terminology – or it may be that I have simply grown weary of it all. For this reason, not only am I struggling to identify a difference between Un-clouding and Non-clouding, frankly I no longer care.
Anyway, here's Karl's award-winning missive of metaphor over-reach:
Instead of jumping on the cloud bandwagon, business leaders will be more concerned about which carriage on the bandwagon they're going to get on.
Perhaps business leaders should also be concerned with the colour with which they intend painting that wagon. If the wagon is cloud-based, they might run the risk of falling off it. And which musical instrument do they hope to play in the band?
Sorry for my clouded thinking process. All that talk about painting wagons led me to wander off-topic. But then, wandrin' was the star I was born under.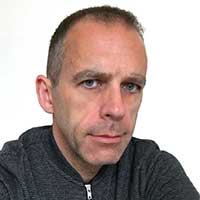 Alistair Dabbs
is a freelance technology tart, juggling tech journalism, training and digital publishing. As a very small child in the late 1960s, he owned the single by Lee Marvin and would play it over and over again. Then one day, he discovered the B-side, an cheesy effeminate ballad called I Talk to the Trees sung by Marvin's co-star – some bloke called Clint Eastwood. He left the record alone and switched to prog-rock.
Sponsored: Minds Mastering Machines - Call for papers now open