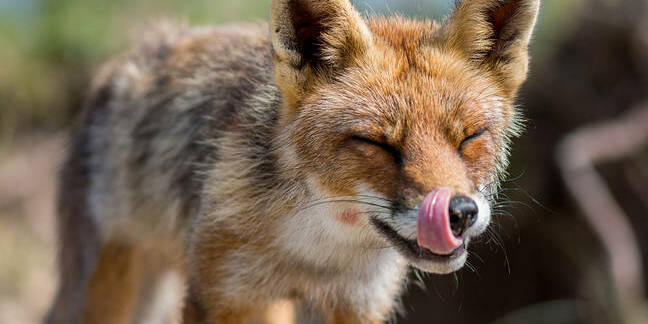 French Internet of Things connectivity folk Sigfox are still hoping for a 2018 IPO – but it is not an "end in itself", a company rep told The Register.
"We favour a startup approach," said Thomas Nicholls, Sigfox's exec veep of comms. "It should happen at the right time, when the market is ready."
Last year Sigfox quietly let slip that it was delaying its planned 2017 IPO date after raising 25 per cent less in VC funding than it had hoped for. Nicholls, however, brushed this aside, insisting that Sigfox would only go public when the market was ready.
As for its market offering, he was forthright: "You can buy a complete Sigfox module for $2. No other solution is that cheap." The company aims to reduce that price as time goes on.
The model is, simply enough, to undercut rivals by focusing on two main areas – "cost and energy consumption" in Nicholls' words. Emphasising Sigfox's focus on energy generation for its communications modules through ideas such as miniature solar panels attached to components in well-lit areas, Nicholls said he hoped these conspicuously low-power-draw devices would prove to be a "game changer".
So how, then, does Sigfox rub along with the Narrowband Internet of Things (NB-IoT) standard, whose Oriental advocates boast of its comparatively high data rates – and thus, indirectly, its higher power consumption?
"They target the mid-market," said Nicholls, "apps that need higher data rates than Sigfox. Their modules might drop to $4-$5... Sigfox will be cheaper."
In his view, the two standards are broadly complimentary: Sigfox targets the lowest end of the market where IoT devices will only need to send tiny amounts of data per day, whereas he sees NB-IoT as being better suited to use cases where more, or more regular, data has to be beamed across the ether.
As for Sigfox's direct competitor LoRaWAN, Nicholls points out how the 3GPP standards body opted to endorse NB-IoT, though with the rider that nobody has quite agreed on which of the three distinct flavours of NB-IoT the world will standardise itself on.
When pressed, Nicholls admits LoRaWAN is "great for point-to-point" but immediately added that it is "vulnerable to interference" as a result of the LoRa spread spectrum model, while throwing in for good measure that Sigfox "doesn't see LoRa as a competitor". He also doesn't see them as being "very active" in the glacial world of standardisation.
With no sign of consolidation among the big players – yet – in the IoT world, Sigfox, its 650 employees and its presence in 29 countries will be a permanent feature for a good few years to come. Whether that global presence and expansion plan enables them to move beyond the "startup approach" and stop passing their hats around venture capitalists for continued funding remains to be seen.
Sponsored: How to simplify data protection on Amazon Web Services