On last day as president, Obama's CIO shrouds future .gov websites in secret code
New .gov domains will only ever offer HTTPS, says US CIO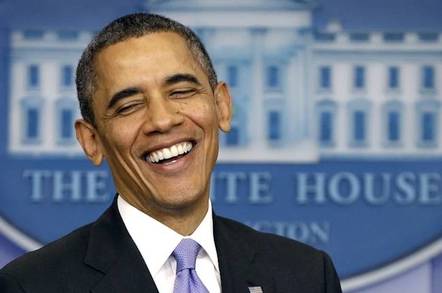 On United States president Barack Obama's last day in office, the U.S. Chief Information Officer and the Federal CIO Council have announced a new rule that will see all future .gov websites shrouded in impenetrable secret codes.
Sorry, alt.right readers, there's nothing sinister about it: the CIO has announced that its policy encouraging government agencies to use HTTPS is now in force for any new .gov domains. The new rules are designed to improve security, for those visiting US government websites and their operators alike, as HTTPS includes numerous features make it safer to operate and visit websites.
Henceforth the US CIO will automatically enforce HTTPS connections "in modern web browsers for newly issued executive branch .gov domains and their subdomains."
Note that "modern web browsers": nobody's going to kick in your doors at midnight and run off with floppy disks containing Windows 95 VMs running Internet Explorer 3.
But the big government goons do have new rules. Here's how things will work from now on:
"As new executive branch domains are registered, the dotgov.gov program will submit them to web browsers for 'preloading'. After submission, it can take up to three months before preloading takes effect in modern web browsers. The change will be introduced to dotgov customers when they register a new domain under the Executive Branch, and will not affect existing or renewed domains.

Once preloading is in effect, browsers will strictly enforce HTTPS for these domains and their subdomains. Users will not be able to click through certificate warnings. Any web services on these domains will need to be accessible over HTTPS in order to be used by modern web browsers.
Incoming president Donald Trump has said nothing about CIO/gov's future, as his signature technology policies are a swift review of cyber security and an as-yet-sketchy plan to have technology companies conduct more manufacturing in the USA or face punitive import tariffs. ®