All the cool kids are doing it – BT hikes broadband and TV bills
Move 'unjustified', says analyst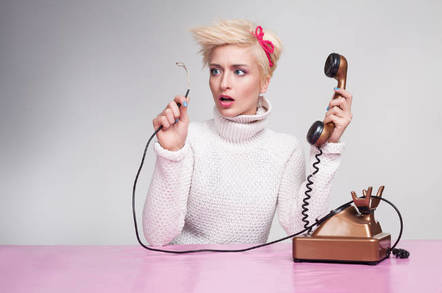 BT is to hike its broadband and TV prices in an inflation-busting increase that will come into force this April.
All basic broadband packages will increase by £2 per month, while BT Infinity fibre customers will be stung by a rise of £2.50 per month. The basic broadband package starts at £9.95 per month, while Infinity starts at £29.99.
Dan Howdle, consumer telecoms expert at Cable.co.uk, described the decision as "unjustified".
He said: "These price hikes are absurd in contrast to current rates of inflation and, quite rightly, I would expect BT customers to be fuming.
"Customers should remember that under current rules, in the event of a price hike, they have the right to switch out of their contract free of charge. As a BT customer you do get a vote in this – but it's a vote with your feet."
BT recently hired 1,500 call centre staff to tackle its poor customer service record.
Line rental will be frozen at £18.99 per month, but cost per minute are set to rise by 1p for both mobile and landlines, while call-setup fees – the cost of each call irrespective of how long you speak – has gone up by 2p to 21p per call.
Anytime call plans will go up by 49p to £8.99 per month, with evening and weekend call plans up by 30p to £3.80 per month.
Meanwhile, BT TV customers to start paying £3.50 for BT Sport.
But BT pointed to its competitors' recent price increases. For example, Sky put up TV prices by up to £72 a year in June last year and increased its Original Bundle by 10 per cent, from £20 to £22.
Virgin Media's broadband and TV packages also went up by up to £3.49 a month, while TalkTalk also raised prices from November, hiking broadband, phone and TV packages by up to an extra £33 a year.
BT consumer chief executive John Petter said: "Customers will get a better package and improved service from us this year in exchange for paying a little more.
"Millions will have the chance to upgrade to faster broadband and almost a million will be able to upgrade to enjoy unlimited usage for no extra cost.
"As usual, we've taken care of low-income customers by freezing the price of BT Basic and capping call costs. We've also frozen line rental, which will particularly help customers who only take a traditional phone service from us." ®