Speaking in Tech: Japan launches rocket with 2 laptops, 8 people
That'll end well...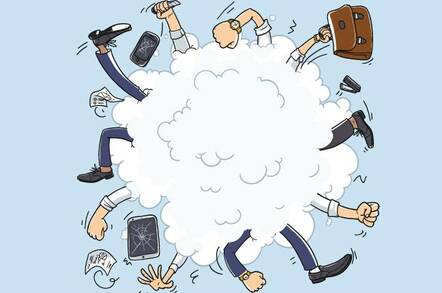 Podcast

It's another episode of El Reg's weekly tech gabfest. Greg is wasting away in Amsterdam while Ed, Melissa and Peter steer the podcast this week to discuss CES 2017, SpaceX and cloud explosions.
(00:00) Banter
(00:56) Peter at CES (not really) and stolen Razer laptops
(02:19) Peter in the market for a new laptop
(05:14) Melissa's 3rd attempt on a Microsoft Surface Pro 4
(10:49) Peter's shout-out to Japan space agency for launching a rocket with two laptops and eight people
(20:53) Nintendo's new Switch
(29:17) Cloud computing revenue grows 25% YoY
(35:06) Consolidation of platforms
(37:42) Microsoft employees suing for PTSD
(42:49) Alexa controlling VMware on AWS
Listen with the Reg player below, or download here.
Podcast Subscriber Links
Subscribe through iTunes
Subscribe through Google
Subscribe through Stitcher
Feed URL for other podcast tools - Juice, Zune, et cetera: http://nekkidtech.libsyn.com/rss