EE slapped with £2.7m fine by Ofcom
Some 40,000 customers were overcharged £250,000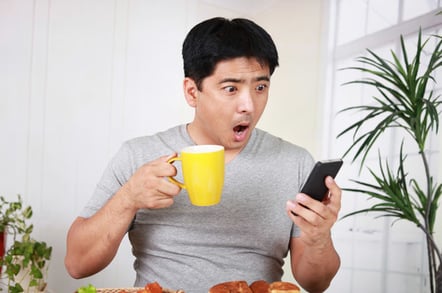 EE has been slapped with a £2.7m fine by regulator Ofcom for overcharging tens of thousands of customers.
A year-long investigation found that EE made fundamental billing mistakes, overcharging 40,000 customers a total £250,000.
Ofcom said EE's "carelessness or negligence" contributed to these billing errors.
It follows Ofcom's record £4.6m fine to Vodafone in October 2016 for its handling of customer billing which arose due to IT issues.
The probe found that EE customers who had called the company's "150" customer services number while roaming within the EU were incorrectly charged the US rate of £1.20 per minute instead of 19p.
EE failed to reimburse the majority of affected customers until Ofcom intervened, said the regulator. It wrongly decided it couldn't identify the people it overcharged and had proposed giving their money to charity.
It also found a smaller number of customers had been charged for using the 150 for calls and texts within Europe, despite that having been made free. EE did take prompt action on this occasion and issued full refunds to those affected.
Lindsey Fussell, Ofcom's consumer group director, said: "EE didn't take enough care to ensure that its customers were billed accurately. This ended up costing customers thousands of pounds, which is completely unacceptable.
"We monitor how phone companies bill their customers, and will not tolerate careless mistakes. Any company that breaks Ofcom's rules should expect similar consequences."
An EE spokesperson said: "We accept these findings and apologise unreservedly to those customers affected by these technical billing issues between 2014 and 2015.
"We have put measures in place to prevent this from happening again, and have contacted the majority of customers to apologise and provide a full refund. For those customers that we could not identify, we donated the remaining excess fees to charitable causes in line with Ofcom's guidelines."
The majority of customers have now been refunded. However, EE was unable to identify at least 6,905 customers, who were more than £60,000 out of pocket in total.
EE has made a donation of just under £62,000 to charity in lieu of the payments owed to these customers. However, in addition to today's fine, Ofcom is requiring EE to make further attempts to trace and refund every customer who was overcharged.
The fine, which must be paid to Ofcom within 20 working days, will be passed on to HM Treasury. As part of this agreement, EE admits and takes full responsibility for the breaches. ®
Sponsored: Webcast: Why you need managed detection and response