Oracle crashes AWS and Azure UK cloud data centre party
London base in global expansion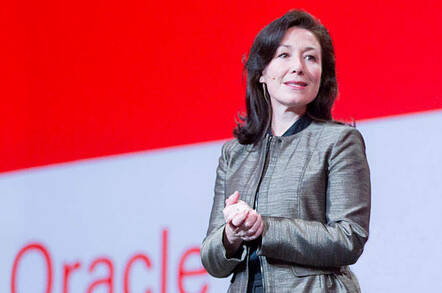 Oracle will open a cloud region in the UK that's based in London and plans to have three data centres serving the region by mid-2017.
The region will accompany others in Virginia and Turkey in a plan Oracle stated will double "the regional presence of its cloud platform in the last 24 months, with 29 regions available globally".
Each region will consist of three high-bandwidth, low-latency sites, named Availability Domains, which will be based within several miles of each other and operate fault-independently. It's unclear whether Oracle will build or lease the facilites required to float the UK portion of its cloud.
In a statement, Oracle said the approach would provide "[t]he highest levels of failure protection and availability to Oracle customers' most demanding cloud applications. Availability Domains are deeply integrated into the Oracle Cloud Platform, easing use and eliminating complex architectural decision-making around availability."
Additional regions are planned to launch in APAC, North America and the Middle East next year.
Oracle claims to be a "global large scale cloud platform" but much of its cloud revenue has come from Software-as-a-Service rather than platform.
The database giant is late to the cloud platform business, lagging Amazon's AWS and Microsoft's Azure. Since 2016, AWS and Azure have offered the UK as a region using locally based data centres in different parts of the country.
Local hosting potentially addresses customers' need to comply with data protection needs and requirements for low-levels of latency. ®