Strike January: Fujitsu staff gearing up for more industrial action – Unite
Hoping to buy time, get better settlements... nothing's going to stop the cuts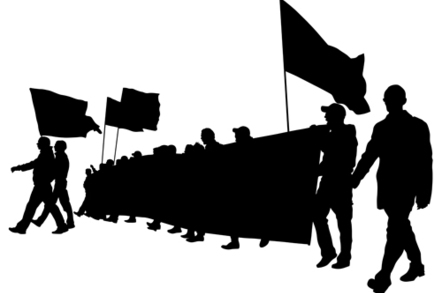 As hundreds of workers at Fujitsu prepare to down tools over the imminent threat of widespread redundancies, a power struggle at top of Unite, the union representing the staff, is taking shape.
Unionised Fujitsu workers have already taken nine days of strike action over pay, pensions and job cuts – some 1,800 people in the UK organisation (13 per cent of the local workforce) have been put at risk of losing their positions.
A further five days of industrial action are pencilled in starting today and ending on Monday, 16 January. Another two dates have been mentioned but were not confirmed by Unite. The strike action also includes a refusal to work overtime or to cooperate with projects to move work offshore.
"We'll be picketing outside [Fujitsu's] sites and are planning to visit customers and potential customer locations to campaign," said Ian Allinson, chair of the combined Fujitsu UK and Unite committee.
In total, Fujitsu has put 3,300 people across Europe at risk of redundancy, so the axe is falling hard on the UK subsidiary. The axe is due to start swinging in February and the company could keep chopping into 2018, which is nice for employees involved.
In Fujitsu's Manchester branch, where Unite is recognised, the union made an agreement which gives staff a slight buffer, meaning layoffs will be delayed, Allinson told us.
Unite said Fujitsu is offshoring jobs to cheaper labour cost locations, a direction that Hewlett Packard Enterprise and IBM have pursued.
Allinson said the union does not expect to halt the jobs cuts but to slow the process and negotiate better pay settlements. Fujitsu has yet to offer staff voluntary redundancy.
In the background, a leadership battle at Unite is taking place - Allinson is challenging for the leadership of the union following the December resignation of head, Len McCluskey, to force an early election in which he will again stand for re-election.
Allinson branded the move "undemocratic" and is throwing his hat into the ring, calling for Unite's "outdated structure" - it is set up on a regional basis - to be overhauled.
"I am suggesting we need to be more based on employers and industries rather than regions; action could be more coordinated," he said.
Fujitsu refused to comment. ®
Sponsored: Detecting cyber attacks as a small to medium business