UK can be a 'world leader in 5G', you say? Er, our 4G still takes a beating from Peru
Experts remain unconvinced by breathless government report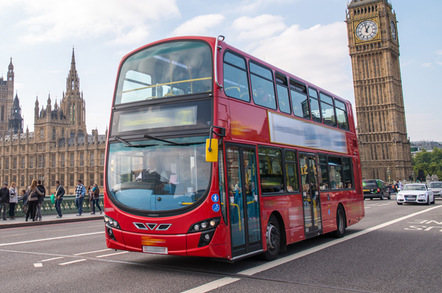 Calls in a government-commissioned report to maximise Britain's position as a 5G "world leader" have been slammed by experts as a case of the Emperor's New Clothes.
The UK strategy and plan for 5G & Digitisation [PDF] report this week concluded that "although still not fully developed it is likely that 5G will provide revolutionary new technologies to manage a seamless evolution in network, mobile and wireless services".
It called on the government to create 5G test trials by early 2018 and to provide "a catalyst for the development of technologies and early realisation of the benefits of 5G" and open up opportunities for SMEs.
"Not acting to ensure UK leadership in 5G would result in losing [the] opportunity to create £173bn of incremental GDP over 10 years, 2020 to 2030," it warned.
It follows plans by the government to splash £700m on 5G technology, as laid out in the Autumn Statement. The interim report was commissioned by the Department for Culture, Media and Sport by the Future Communications Challenge Group (FCCG), comprising academia, industry and independent advisors.
However, Professor William Webb, an academic and a former director of Ofcom, said the report was "flawed".
Webb, who is a dissenting voice regarding the perceived benefits of 5G, said the conclusions of the report "are not generally valid" because it assumes 5G will be a "revolutionary new technology" without identifying why.
It also says very little about business cases and does not discuss how the mobile network operators will justify rollout, which could cost operators several billion pounds each, he said.
He said the FCCG had followed the "status-quo" or perceived wisdom on 5G because as a large group "there will always be someone critical of any fresh thinking and it's easier for the group to stick to safe ground".
Peter White, chief executive of Rethink Technology Research, agreed the findings were flawed, adding that the government should "not spend a single penny on 5G R&D".
He said the technology was not revolutionary, but rather an "evolutionary" undertaking that will take a long time to happen – not least because the international standards have yet to be agreed upon. "It is a big undertaking and the architecture is really hard," he said.
Webb added that he does not believe the 5G test-beds proposed by the report were a good use of public cash. "They can swallow a lot of money and I think that money would be much better spent on enhancing railway connectivity where there's a clear outcome that would benefit the taxpayer."
A previous report on 5G by the National Infrastructure Committee recently called on the government to address the 4G "digital deserts" on roads, railways, and city centre not-spots as a priority.
It found the UK's 4G network to be worse than less developed countries such as Panama, Peru and Albania. ®