What happens in Vegas doesn't stay in Vegas: Razer prototypes nicked
Gaming house's hot work-in-progress gear just got hotter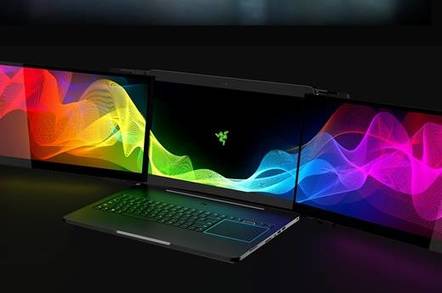 CES 2017 The head of gaming PC company Razer says someone stole a pair of prototype devices from its booth at the CES conference.
Min-Liang Tan did not say what precisely was stolen from the booth, where Razer had been showcasing both its new hardware and concept offerings, but he suggested the heist could be the work of a rival vendor.
"At Razer, we play hard and we play fair. Our teams worked months on end to conceptualize and develop these units and we pride ourselves in pushing the envelope to deliver the latest and greatest," Tan said in a Facebook post on the matter.
"We treat theft/larceny, and if relevant to this case, industrial espionage, very seriously – it is cheating, and cheating doesn't sit well with us."
Razer had been making headlines throughout CES thanks to a lineup of visually compelling (if not particularly practical) demos, including the Project Ariana VR gaming projector, and the Project Valerie notebook, a monster gaming rig that sported a trio of 4K screens and pushed the definition of "laptop" PC.
Though in recent years CES has shifted toward smart cars and wearables, the gaming gear displayed by Razer and other high-end PC builders remains a big draw for the event, and Razer had been claiming a number of awards from the expo floor prior to the demo units going missing.
The company says it is working with both local law enforcement in Las Vegas as well as show staff to help track down the nicked hardware. Razer is also requesting that any show attendees who may have information get in touch with its legal department. ®
Sponsored: Practical tips for Office 365 tenant-to-tenant migration