Huawei very happy to be on Map Of Tasmania
Wins 7,000-core supercomputer build deal way down under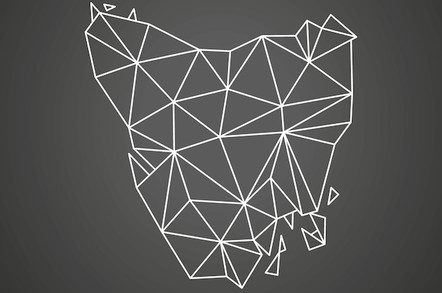 Huawei's scored a nice HPC win in Australia, with the University of Tasmania selecting it to provide a 7,000-cores-plus machine.
The University's Sandy Bay Campus will house the AU$5m (US$3.6m, £2.95m) machine, which will be put to work on "urgent scientific problems in existing strengths, including climate and ocean sciences."
At over 7,000 CPU cores the machine will struggle to make it into the Top 500 list, unless it also packs plenty of GPUs.
But the University of Tasmania won't mind if it's ranked outside the prestigious list, as it sees the machine as an ideal stepping stone for local boffins before they consider working on larger machines available in mainland Australia or beyond. The Uni's also chuffed at having more resources to share around its staff.
Huawei people of The Reg's acquaintance are huffed to playing on the map of Tasmania, as it gives the company a decently-prestigious university to use as a reference as it seeks to grow its enterprise and HPC hardware business. The budget for the machine is far from chump change, too, and Huawei's scooped most of the work including "all equipment, racks, cables, and associated accessories. ®