Smartphones crashed, Samsung burned: Mobile in 2016
All change
End-of-Year Round Up The mobile landscape this year was dominated by an air war of far greater importance taking place over the players' heads.
Giant telcos went shopping for giant media companies, while Silicon Valley continued to work to destroy the value of both pipes and content, mostly by trying to queer the regulatory pitch. Down below, back on the ground, wearables crashed and Samsung burned, and almost everything else was a footnote.
Please forgive this reporter for being a little bit smug, but I was one of very few pundits to predict there never would be a smartwatch market, and the only pundit to predict that the market would collapse dramatically this year.
After watching Google's promo video for Android Wear back in 2014 – in which nobody was shown doing anything that their phone couldn't do – I concluded that smartwatches were a solution looking for a problem. It was electric perfume. No, said the experts. Just you wait and see!
Smartwatches will take off when they're round not square, or more fashionable, or do health tracking better, or do payments, we were assured. By June smartwatches could do all of those things, and yet there was still no sign of a pulse in the patient. By June I was writing that I wouldn't be surprised if this year's smartwatches will be the last we see for a very long time, and pleaded "Can someone put these fat costly clunkers out of their misery?"
Well, Apple's and Samsung's launches went ahead in the autumn, but with much less fanfare than before. Only after Google pushed its big Android Wear overhaul back to 2017 did Motorola and Huawei admit they had no plans to make another watch. LG brought us nothing new (no surprise: sales have tanked). Pebble was swallowed up by Fitbit.
Samsung's Note 7 was the only phone to make an impact on popular culture: the inflammable flagship became a lethal weapon in game mods.
So how much lasting damage will the second-time-lucky Note 7 recall do to the Samsung brand? The needless rush to endanger people made Samsung look both greedy and dishonest. Perhaps there will be less "contagion" than some people fear, given that this was a luxury phone, and the disaster was short-lived. It took the shine off the fact that Samsung's S7 flagship pulled further ahead from the Android competition.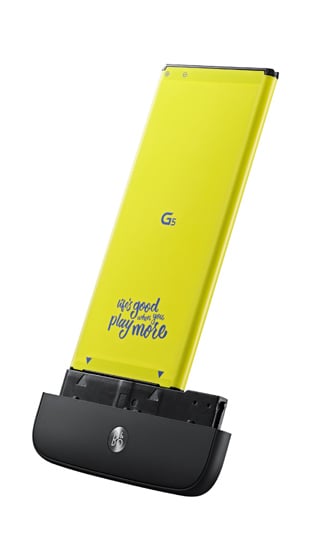 At the big brand high end, LG looked desperate with its expansion slot strategy, while HTC's excellent, digital audio-focussed HTC 10 made little impact. LG declines to market its audiophile V20 in Europe.
Samsung and iPhone continued their historic decline anyway, in the face of Chinese insurgents, and a newly aggressive Google.
Google's pricing mystery
Google's new device strategy was much-anticipated, and left many scratching their heads. Google splurged heavily on a rebranded own-brand phone lineup, but the quality just didn't live up to the astronomical price Google had slapped on its Pixel phones.
The Chocolate Factory block booked one of the year's biggest consumer campaigns (some £100m in marketing in the UK alone, according to one estimate), only to deliver something fairly generic, with a very high price tag.
Theories abounded, such as Google not being able to get the augmented reality Project Tango to work satisfactorily. HTC did a good job with the first Pixels, but it should have hit the market no higher than £450, not the ludicrous £700. IHS said it would only ship in "modest" volumes – no better than the value Nexus line it superseded.
At least people know Google will makes phones now. Very few did before. Maybe that's the point.
Without many people noticing, Google is taking tighter control over Android and P may well be for Proprietary, as Richard Windsor predicts.
Last year I didn't dare nominate a single handset for the "phone of the year," but Huawei's £249 Honor 7 phone got a mention, as it packed in so much quality and good value. It showed how far Huawei had come in such a short space of time.
This year, prices and margins crept up, as Huawei no longer feels the need to sell cheaply. The Honor 7's successor was £349 not £249. It finally cleared its throat, and made a grand debut as a top-tier contender with its range of Leica-branded dual lens phones: the Huawei P9, P9 Plus and Mate 9.
Long-tipped as the next Chinese player to storm Europe, analyst darling Xioami stayed away because of IP licensing fears (too much copycat stuff in its phones, apparently) and its market share and ludicrous valuation both tumbled. Another Chinese media darling LeEco also took a tumble.
For a few years, the single-digit share platforms of Windows Phone and BlackBerry 10 have at least made life more interesting. But users deserted.
This year, BlackBerry finally gave up making, promoting or distributing phones – see interviews here and here. TCL picked up the (almost) global license to make BlackBerry-branded phones. BlackBerry will continue to make the "hardened Android" and useful PIM apps that go in a BlackBerry.
Microsoft had no Nokia assets left to humiliate or dispose of. It was handed to HP to tout the virtues of Windows 10 Mobile in general, and Continuum in particular. HP has kept its side of the bargain with a hugely impressive effort, launching the Elite x3 "Three in One" into over 50 markets. Rock solid it is, too. It's Microsoft that has let the side down with an immature and only part-finished concept. And we so wanted to like it.
I don't envisage a Surface Phone – at least a year away thanks to x86-on-ARM emulation due in future Qualcomm processors – changing the picture too much.
Nerd Goggles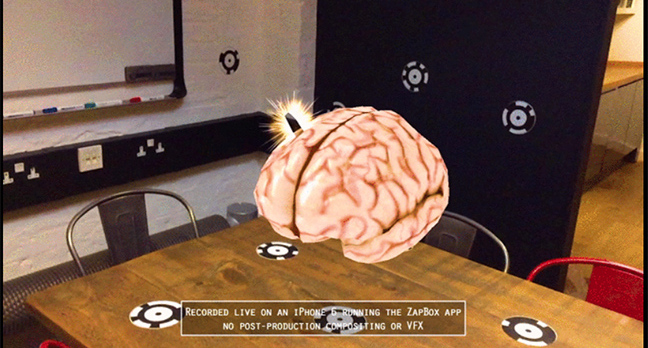 In the world of nerd goggles, Microsoft launched its HoloLens mixed reality headset into more markets, while two years on, Project Tango has failed to appear other than on one Lenovo device. A British company can do mixed reality for £30 using cardboard markers, and is the most interesting to watch in this space. Closed VR goggles look like an evolutionary dead end.
Next year? Expect Nokia's Android comeback to steal some headlines, and look out for Google's next-gen platform Andromeda.
And don't be surprised if the AI mania, which has given us useless chatbots and intrusive popups, begins to cool. In reality, it's mostly an irritation. And not so intelligent.
Trump signals change. Google can't rely on controlling the government at arm's length in 2017. The Orange One isn't likely to smile upon their destructive effect on content or brands – the two things he personally cares about – and they'll need a Plan B. These guys are not used to setbacks. ®