HMRC IT cockup misses nearly 1m Scottish taxpayers for devo PAYE letters
Just the start of £20m IT separation plans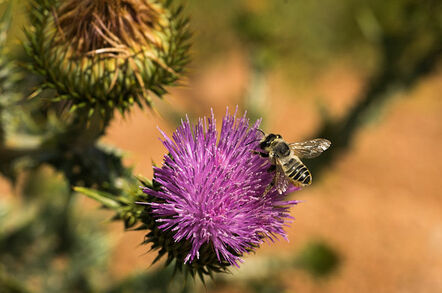 Plans to raise income tax paid by Scottish earners have got off to a rocky start, after a database scan failed to identify 420,000 people who should be paying tax.
The UK's National Audit Office found that a selection error meant that HMRC overlooked nearly one million residents in Scotland whose addresses were not already matched to Royal Mail's Postcode Address File. Nearly half of those eligible for tax were not sent letters, found the report.
A temporary IT system was put in place by June 2016 to issue coding notices for the 2016-17 tax year to the 420,000 taxpayers, with a permanent system implemented in October 2016 to bring these taxpayers within HMRC's automated process.
However, the NAO said that group may be less informed as to how much tax they need to pay because of the error.
Under the Scotland Act 2012 the Scottish Parliament was handed devolved powers to apply a Scottish Rate of Income Tax (SRIT) to residents' income from 6 April 2016.
Scottish taxpayers will pay the 40p higher rate if they earn £43,430 or more, whereas taxpayers in the rest of the UK will pay the 40p higher rate if they earn £45,000 or more.
Total costs of the SRIT project which will end in 2018/19 will be £20m in IT and a further £10m in non-IT costs. So far the IT changes have cost £5.6m.
But the error does not bode well for further separation of Scotland's tax systems.
The NAO said the ability to provide an IT solution allowing personal pension providers to claim relief at source, along with its data-matching "continues to be a significant risk".
Amyas Morse, head of the NAO, said: "HMRC face significant challenges in administering SRIT, particularly when tax rates and thresholds differ between Scotland and the rest of the UK. It is crucial that it maintains accurate address information for Scottish taxpayers, and ensures that the potential for tax avoidance and evasion is mitigated.
"HMRC also needs to be able to report the actual amount of SRIT collected to the Scottish Government, and provide an IT solution that allows private pension providers to claim relief at source."
Scotland has not been without its fair share of IT disasters. For example, the country faces fines by Europe of up to £125m per year due to a botched IT system for Common Agricultural Policy (CAP), echoing similar problems elsewhere in the UK. ®
Sponsored: Practical tips for Office 365 tenant-to-tenant migration