BlackBerry sees a rainbow just around a corner
Posts loss, but has $1bn in cash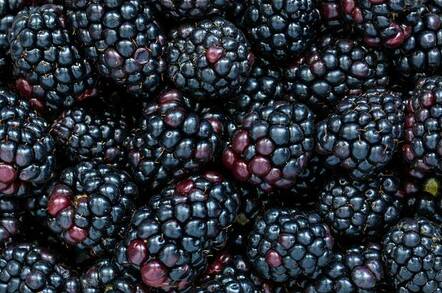 BlackBerry, finally able to describe itself as a "a software company and the market leader in mobile security", posted a $117m GAAP net loss on revenue of $289m today.
But sunnier times are ahead, CEO John Chen told investors. The company expects to achieve non GAAP profitability for the full financial year (which ends February 28), with total software and services revenues for the year up 30 per cent. Chen predicted software revenue would rise to around $640m in the year ending March compared with $494m for FY 2016.
In its previous quarterly earnings call in September, BlackBerry announced that it was getting out of the marketing and distribution of phones, becoming a licensing operation. Last week it announced TCL had signed the rights to make and market BlackBerrys in most of the world.
The company still has $35m of purchase orders with contract manufacturers, but that's far less than the $298m of a year ago.
Excluding $605m in the face value of the company's debt, the net cash balance at the end of the quarter was approximately $1bn, BlackBerry said.
Despite Silicon Valley's failure with car technology – you could describe it as a car crash - BlackBerry will spend $75m on a new Autonomous Vehicle Innovation Centre. Its QNX division recently inked a deal with Ford. ®
Sponsored: Becoming a Pragmatic Security Leader