London's Winter Wonderland URGENTLY seeks Windows 10 desk support
Has Hyde Park BSOD crashed Christmas?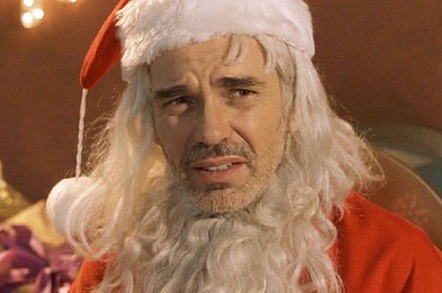 The annual Christmas kitsch fest that is Hyde Park's Winter Wonderland in London is desperately seeking two desktop bods to provide IT support for Windows 10.
The job ad, which was posted today, reads: "We are URGENTLY seeking candidates for 2 X Desktop Support Engineers for a short term contract opportunity based at Hyde Park's Winter Wonderland for the Christmas Period."
The role requires knowledge of Windows 10 desktops, Microsoft Office 2010, Exchange, ability to set up and support phones, voicemail services and inbound routing and managing network connectivity.
It added: "You will be based on site, supporting users inside the attraction in a troubleshooting and proactive IT Support capacity."
So pressing is the organisers' need for the two bods the advert signs off this is an "URGENT, IMMEDIATE START contract." In case you were in any doubt.
We can only assume that someone pulled out from this somewhat thankless role – or the organisers are suddenly experiencing a "blue screen of death" moment.
The Register has asked PWR Events, organisers of Winter Wonderland in the UK capital, to explain the nature of the urgency.
Candidates are required to work from 10am to 10pm all over the Christmas period, "with only Christmas Day (25th) off as the event is closed." Double-time is provided on Christmas Eve, New Year's Eve, and New Year's Day.
Anyone... anyone? ®
The event's organiser contacted The Reg with this statement after publication: "Due to the continued popularity of Hyde Park Winter Wonderland this year and leading into the busy Christmas week, this role is needed to boost our IT support team between now and the end of the event on Monday 2nd January 2017."