Wetware disruption transforms Microsoft Australia as MD bails
So long and thanks for all the clouds, Pip Marlow, and hello Steven Worrall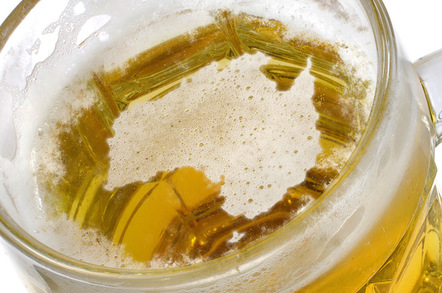 Microsoft's Australian tentacle has a new leader after managing director Pip Marlow left to take up the position of chief executive officer for Strategic Innovation at financial services outfit Suncorp.
All involved are portraying the move as amicable and a little sad, as Marlow didn't put a foot notably wrong since taking up the managing director's gig in January 2011. The Register cannot recall a major crisis during her tenure, even if she could not convincingly explain why Microsoft Australia charges Australians more for its products than it does in almost any other nation.
Marlow can also point to the successful launch of two Azure bit barns down under.
Her successor, Steven Worrall, arrived at Microsoft in 2014 fresh from a 22-year stint at IBM. At Big Blue he led the company's Asia Pacific regional software business before becoming director of Microsoft Australia's Enterprise and Partner Group.
Microsoft's Australian managing director is an influential figure who is often invited to high councils of government and industry and can frequently be found opining on innovation in public. Worrall is therefore inheriting not just a sales target, but the announcement of his appointment says he "will be responsible for leading the overall business to help Australian people and organisations digitally transform."
Vulture South eagerly awaits being digitally transformed. So, it appears, does Suncorp, which says Marlow's experience of the global technology industry should help it achieve its goals. The company is notably progressive in its use of technology, having been an early and enthusiastic adopter of agile methodologies and open source. ®
Sponsored: Minds Mastering Machines - Call for papers now open