Fox's meal Sky ready to smother Europe with foreign language OTT content
Could launch preemptive strike on local pay TV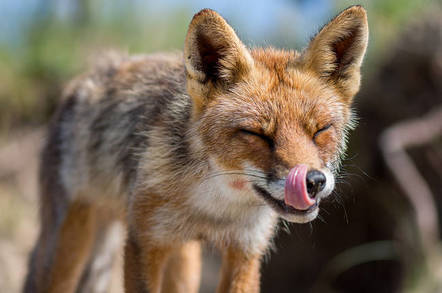 The OnPrime service – which emerged this week from Sky in the UK and Germany, offering a number of foreign language packages for visitors - seems to be built around the end to end over-the-top* (OTT) service which Sky has been investing in for years from US firm 1Mainstream.
It put $2m into the company in 2013 and another $5m in March 2015, and used the end to end TT service in its Sky News rollout.
Sky is exceptionally advanced for a Direct to Home player in the use of OTT video and first launched its TV Everywhere service, a precursor to its current Sky Go apps, in 2005, before renaming it Sky Go in 2009. It has since come out with its own SVoD service Now TV in the UK and Italy, but uses the Sky Online brand in Germany.
For a full set of OTT services, it needed to address the needs of non-native overseas visitors (which are so common across Europe). OnPrime is about giving customers a taste of their home in their native language services and these have now been launched.
Sky News now becomes available in Arabic, French and English, Bollywood services in Hindi are available in a service called Star Pack, with content from its partner Star of India, also a 21st Century Fox subsidiary.
And there is a Russian pack in Ukrainian and Russian, another South Asian package with multiple local languages, and a full Arabic pack.
Right now, it is available only on an Apple TV, but will shortly be released on all Apple iOS devices, Android, Roku, laptop and tablet browsers and the Sony PS3/4 and Microsoft Xbox One. Although OnPrime TV can currently only be received in the UK and Germany, it will in due course be rolled out to other countries in Europe, potentially ALL of them.
One of the clear drivers behind Sky is the ruling by the European Commission against Paramount back in July, and since then Sky has been an adamant first mover, taking advantage of the ruling. Effectively it means that geo-fencing is not allowed inside the EU, which means if you have the right language rights to programmes, you can distribute them anywhere in the EU, regardless of what the rights owner says.
In July, the European Commission eliminated the key stumbling block to create a Europe-wide content major, by eliminating key language contained in contracts of top US studios, starting with Paramount.
Hollywood studios have always limited distribution to a local country inside the EU, believing they can get more money by licensing movies exclusively in each territory.
This was the perfect trigger for 21st Century Fox, which owns programming assets in the US, India and Australia, as well as the UK. Since the European Commission made this order, Sky, 39 per cent controlled by 21st Century Fox, has moved to sell service to British viewers who live overseas within Europe, and has pushed its Now TV service in Spain, but only in English for the many UK viewers there who have watched Sky with impunity, from the satellite feed by buying access in the UK and taking their decryption card to Spain.
Now that activity has been legitimized, and Sky is on a global quest to grow its OTT businesses as broadly as possible in a pre-emptive strike on local pay TV businesses.
It had already helped fund iFlix in May 2015 with a $45m investment to chase Asia Pacific SVoD domination, in partnership with the Catcha Group and Philippine Long Distance Telephone Company and iFlix has tied up deals with Hollywood and most of the local telcos to push into markets ahead of Netflix.
And in September it bought into French OTT service Molotov for $4.5m, which might help with the marketing of its News services to French speakers, contained in this announcement.
Sky's European prowess currently spans the UK, Ireland, Germany, Italy and Austria, but previously it had no presence in France or Spain; aside from its loyal legion of expats with huge satellite dishes and those getting Now TV via a VPN.
Back in October Cisco moved to take control of the 1Mainstream assets, just a few months after Sky had put its last tranche of cash into the fledgling OTT start up and it looks now like Sky saw the chance to take control of its underlying OTT technology by partnering with one of its all-time favorite technology firms.
Remember Cisco bought NDS for $5.0bn in 2013, a company which had been hived off only a year earlier from 21st Century Networks, and which originally had its relationship with Sky in the UK, managing encryption for it.
Cisco bought 1Mainstream in October last year, not only to please Sky, but also because it needed a more flexible, more recently written, end to end OTT system.
1Mainstream has always written pure iOS, Android and TV apps, and has existing DRM relationships with Widevine and PlayReady, and already plugs into multiple CDNs. It comes with its own subscriber management and entitlements databases, and offers an online promotions system and its own CMS based analytics engine. In the past, it has worked with Envivio encoders although Sky is now pretty much exclusively Elemental, and it uses the Wowza streaming engine, and offers support for the Freewheel programmatic advertising system.
1 Mainstream was acquired by Cisco alongside (in the same week) ParStream, a big data analytics firm, and Lancope, a cloud security firm, but we're not sure if either of those are significant to OTT delivery.
Prices of the OnPrime services vary from the lowest at around £8.99 ($11.50) in Hindi, to £17.99 ($22.75) and each come with a free month trial. We suspect now that Sky will partner with local MNOs and operators to do the marketing on these, in operator partnerships right the way across Europe and even beyond. It is even possible that Sky could engineer their sale in the US, although we imagine that such a move would come directly from Fox.
In the meantime, the UK's BBC has teamed up with the UK independent broadcaster, ITV to bring a British based service to US viewers, based on much the same logic. They are calling it Brit-Box, and it is advertising-free, paid SVoD, which will launch early next year. AMC Networks, which operates BBC America in the US, as a joint venture with BBC Worldwide, is likely to take the lead in bringing this to US viewers. BritBox will make British TV available as soon as 24 hours after being first broadcast in the UK.
Copyright © 2016, Faultline
Faultline is published by Rethink Research, a London-based publishing and consulting firm. This weekly newsletter is an assessment of the impact of the week's events in the world of digital media. Faultline is where media meets technology. Subscription details here.
* Content delivered over the internet without the involvement of multiple-system content distribution agent or operator, like, say, a TV network.