Telstra is filthy about being barred from spectrum auction
Big T wants to know why the government is going to let airspace sell cheap and competition cherry-pick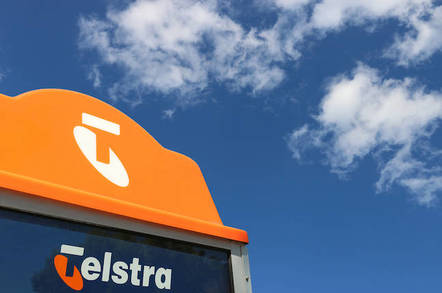 Australia's dominant carrier Telstra has expressed its displeasure with yesterday's decision to exclude it from an auction for some useful-for-4G spectrum in the 700MHz bands, in the name of enhancing competition.
"We are disappointed with the decision to limit how much spectrum any party can hold in the 700 MHz band," a Big T spokesperson told The Register. "This is an unnecessary restriction, without any evidence of a problem to justify it. Australia has a strong and competitive mobile market that is delivering investment and good outcomes for customers, and well-defined laws to deal with competition concerns."
Telstra also points out that "The restrictions put in place for this auction are likely to reduce the amount of money raised for taxpayers," which is not a good look given Australia's budget deficits show no signs of shrinking.
"The onus is now on our competitors to invest and actually deliver their own services to customers, rather than trying to freeload off Telstra's mobile network," Telstra says.
In translation, that last sentence means "Whoever buys the spectrum needs to actually build their network and use it, especially in the bush, rather than leaching off our network.
Which is a bit rich because plenty of Telstra's mobile network in remote areas was built with government subsidies.
Yesterday also brought news that Telstra and Australia's government might just get their wish, as junior telco TPG yesterday bought spectrum in Singapore and will start a 4G network there. Singapore is of course small and mostly flat. Australia is neither and building networks down under requires a lot more capital. But at least we can confirm the company's ambitions to enter new markets with a mobile offering. ®
Sponsored: Detecting cyber attacks as a small to medium business