MSP Redcentric: Our financial errors are WORSE than we thought
Deloitte-led forensic review shows debts up, profits way overstated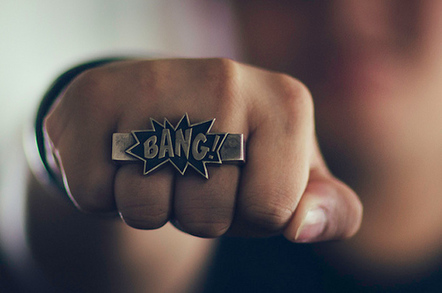 The extent of the financial mismanagement at London-listed managed services outfit Redcentric were outlined today, and they are way worse than the company signalled when the mistakes were first found.
The business admitted last month that it has it had made multi-year accounting errors that meant it overstated net assets by at least £10m and that net debt was nearer to £30m than the high teens indicated. As such it delayed interim results for the half year ended 30 September.
The chief finance officer then quit, a new one was hired, and Redcentric paid accountant Deloitte and law firm Navarro to do a "forensic review" of the numbers. The initial findings of this were outlined today.
The cumulative overstatement of net assets and profits after tax up to the half-way stage of this fiscal year was actually around £20.8m and £5.8m of this arose in the six months of this financial year. The remaining £14.9m related to the years up to 31 March 2016.
"To date there has been no evidence of theft and the misstatements are attributable to profit overstatement over a number of years with revenues being overstated and costs understated in broadly equal proportions," the firm told the London Stock Exchange.
Net debt turned out to be "materially higher than was originally reported" and was £37.8m at the end of March and £34.4m at the end of September.
But Redcentric said the net debt in those periods was "not representative" because creditors had been "significantly stretched at those dates". The average net debt position over the past eight months to the end of last month was £42m.
"This is expected to reduce as billing and debtor collection processes are improved," the company claimed.
Redcentric has recalculated historic banking covenants following the accounting makeover and has received waivers such that it remains compliant with the Ts&Cs.
The remedial plan of action is to push through changes to billing and credit control management systems and processes, and the continued restructuring of the finance department.
The delayed half-year numbers to September will be reported before the end of the calendar year, and Redcentric forecast sales to be £53m and EBITDA £9.1m. Given the new net debt position, no dividend will be paid.
Redcentric's share price almost halved last month when the news first broke of the financial errors; they recovered somewhat in the interim and were down nearly five per cent today.
What a mess. ®