MacBook Pro owners complain of short batt life – so Apple kills batt life clock in macOS
Just bad timing, right? ... Right?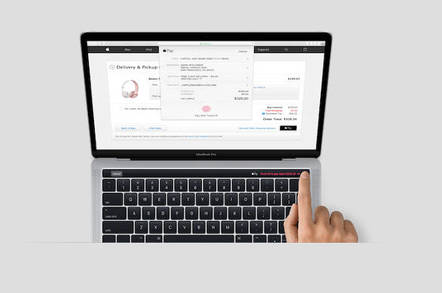 Apple once again finds itself drawing the ire of customers after its decision to remove part of the battery-monitoring tools on macOS.
The latest version of the Macintosh operating system, macOS Sierra 10.12.2, no longer displays the estimated amount of time left, instead showing only the percentage of battery charge remaining.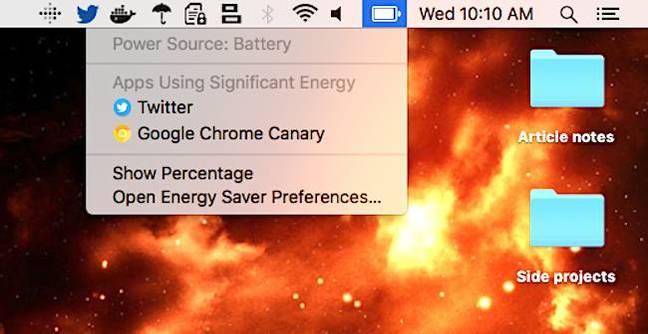 Pictured: the new time-less power bar, also Twitter doing what it does best
While the reasoning behind the move was not given (in fact, it was not even mentioned in the update's release notes), the time left indicator has largely been seen as an inaccurate way of estimating battery life. The time remaining on a battery charge varies widely depending on the tasks being performed, settings such as screen brightness being changed, and power-intensive apps being closed.
Unfortunately for Apple, the timing of the move reflects rather poorly on the company. In the weeks leading up to the 10.12.2 release, a number of customers who purchased the new MacBook Pro complained that the high-end notebook was failing to deliver on the promised 10-hour battery life.
The battery life on the new MacBook Pro is nowhere near 10 hours.

It's nowhere near 4 hours.

— Oskar Krawczyk⚡️ (@oskar) December 4, 2016
MacBook Pro has provoked complaints from consumers about the battery. We noticed a problem too and may have a fix. https://t.co/jSqloneNrb

— Consumer Reports (@ConsumerReports) December 9, 2016
Just a reminder that the new MacBook Pro is just a really, really expensive Razer Blade Pro with less power, battery, and no external GPU.

— Satchell Drakes (@SatchellDrakes) December 8, 2016
The criticism is particularly bad for Apple as the battery life was seen as one of the few major upgrades in an underwhelming refresh for Apple's top-of-the-line notebook model.
While the move to erase the battery life indicator may have been completely unrelated to the criticism of the MacBook Pro battery, the timing of the two issues is definitely bringing Apple some bad publicity and is leading some customers and pundits to wonder if the new policy in Cupertino is to sweep complaints under the rug rather than address them head-on. ®