ESA to try tank-to-tank fuel switch on sat that wasn't designed to do it
XMM-Newton X-ray telescope has enough fuel to keep going, if the juice can be loosed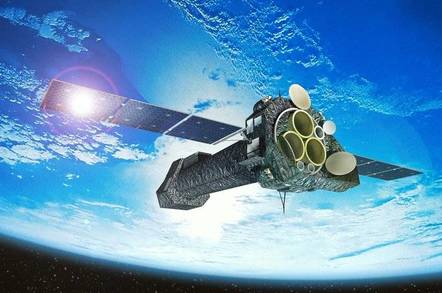 The European Space Agency is planning what it thinks is a world-first transfer of fuel between tanks on an orbiting satellite that wasn't designed to do the job.
The agency's venerable XMM-Newton X-ray 'scope has been orbiting Earth since 1999, thanks in part to daily engine burns that keep its orbit stable. While the 'scope was built to last two years, it packed plenty of supplies and is therefore still working just fine after 16 years of duty. The craft is thought to have a few years of useful working life left.
Astro-boffins the world over certainly think so: the bird's already produced data used in 4,775 scientific publications, 358 of which emerged this year alone ( see this Reg story and this one too) and prove the craft's instruments remain keen.
There's one small problem to overcome if Newton is to keep going: its main fuel tank is nearly empty and only that tank can keep the orbit-enhancing engine going. There's juice left in the other three tanks but the craft's design did not include a procedure for tank-to-tank top-ups.
The mission's overseers have therefore simulated a mission to transfer fuel from the three smaller tanks to the main tank, dragging original designers out of retirement to pick their brains on how to get the job done.
The ESA thinks this kind of retro-fitting of procedures has never been done before. Hence a recent five-day effort to design the top-up trickery, during which mission boffins were granted access to the ESA's Main Control Room. Newton's not needed that facility since its launch.
If all goes well, ESA boffins will complete the fuel transfer next year. If successful, Newton should keep sending us wonderful snaps of the universe until the year 2023. ®
Sponsored: Minds Mastering Machines - Call for papers now open