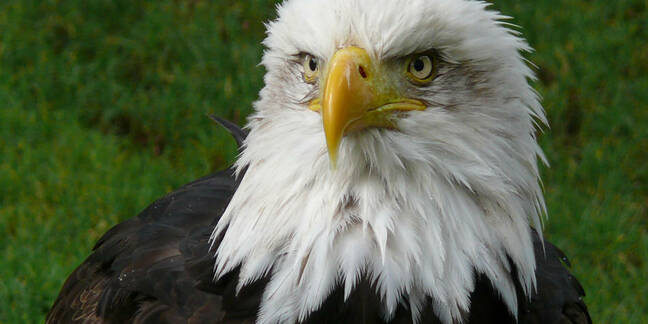 Christmas is a time to remember those less fortunate, and classic British underdog Eddie "The Eagle" Edwards may have had this in mind when he was guest speaker at IBM's festive knees-up for tech resellers last week.
The famous loser, which hasn't grown sales for almost four years, invited Edwards to regale the channel folk at London's The Savoy hotel to say thanks for selling its products and services in 2016.
The Eagle, we are assured by attendees, went down a storm. "Up jumped this bald bespectacled lunatic who gave a great speech that was very well prepared," one told us.
Edwards spoke of his fight against all the odds (lack of finances/ facilities) how he "blagged" his way into ski schools and onto ski slopes, our reseller insider said.
A former plasterer from Gloucestershire, Edwards represented Great Britain at the 1988 Olympics by the virtue of the fact he was ranked 55th in the world – which qualified him at the only GB applicant. He was the first Brit to jump since 1929 and came last in both the 70m to 90m jumps. Despite this, the public loved his attitude.
"He is a legend," our reseller pal said. "As after-lunch speakers go, it showed a touch of humour from IBM in an otherwise boring industry."
As for Mr Edwards, he has got a long way to go before he scales the dizzying heights of the very lucrative high-end after-dinner speaker circuit, but he's done a good deed… and collected a tidy £1,000 to £3,000 fee too.
Previous guest speakers at the annual IBM bash have included rugby star Martin Bayfield and, er, woolly jumper-loving ex-Tory MP Gyles Brandreth - both of whom would have cost between £5,000 and £10,000. Still, these are hard times.
IBM has yet to comment on the gathering. ®
Sponsored: Ransomware has gone nuclear