AT&T took too much money from customers, will pay them back by ... taking less money
US telco settles cramming suit with $80m payout in bill credits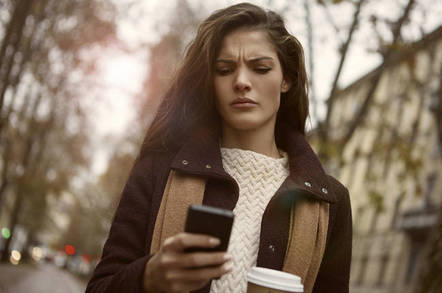 AT&T will pay out $88m to settle an FTC complaint that it allowed excessive "cramming" charges on customer bills.
The US trade bod says that some 2.7 million customers will be getting a share of the $88m settlement it struck with the wireless carrier to end allegations that AT&T allowed third-party services to put excessive charges onto bills, an act commonly referred to as "cramming".
The charges are typically made with little to no warning for customers and are generally for junk services such as ring tones, love tips or horoscopes.
"AT&T received a high volume of complaints related to mobile cramming prior to the FTC and other federal and state agencies stepping in on consumers' behalf," FTC chairwoman Edith Ramirez said of the settlement.
"I am pleased that consumers are now being refunded their money and that AT&T has changed its mobile billing practices."
The payout comes from the 2014 agreement the FTC made with AT&T and the two companies accused of placing the cramming charges.
The FTC said that for all but 200,000 of the customers, payment in the settlement will come in the form of credits applied to their monthly bills, while the remainder of recipients will get a check in the mail. In total, customers will get $80m of the settlement package.
AT&T also agreed to make changes to its billing policies that will prevent similar "cramming" practices from occurring in the future.
The settlement is the latest in a series of "cramming" cases the FTC has pursued against a handful of major US mobile carriers who allowed companies to sneak in charges and then pay out a cut to the carrier.
The commission struck similar settlement arrangements with Sprint, Verizon, and T-Mobile for allowing third-party cramming operations on their networks. ®