China and Russia aren't ready to go it alone on tech, but their threats are worryingly plausible
Vendors caught between risks and fear of missing out on growth markets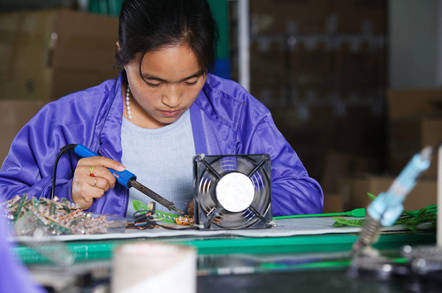 Feature China and Russia are populous, wealthy nations that the technology industry has long-regarded as exceptional growth prospects.
And then along came Edward Snowden, whose suggestions that American vendors were complicit in the United States' surveillance efforts gave governments everywhere a reason to re-think their relationship with big technology companies.
Russia and China both responded by citing a combination of national security concerns and a desire to grow their own technology industries as the twin motivations for policies that make it harder for foreign technology companies to access their markets.
Both nations now operate approved vendor lists that government agencies and even business must consider when shopping for technology. Russia's forcing web companies to store personal data on its soil. China demands to see vendors' source code and has made the price of admission to its market a joint venture with a local firm, along with a technology transfer deal. Last month China also passed a security law requiring vendors to assist local authorities with investigations while further restricting internet freedoms.
Scott Kennedy, director of the Project on Chinese Business and Political Economy at the Center for Strategic and International Studies (CSIS) told The Register China is consciously throwing its weight around.
"If China were a smaller market there is no way the government would get away with the controls of the internet, supporting domestic industry and requiring technology transfer," he says. "You could not get away with it and still be part of the global supply chain."
"China is maxing its leverage and at the same time more companies have made this compact that they will give a pound of flesh to stay in China. Their hope is giving the pound of flesh will not lead them to bleed out. They hope to stay a step ahead and regenerate."
Vendors will need to be nimble to do so. Canalys China analyst Sharon Hiu told The Register China's new "vaguely-worded laws give the government a huge discretion in deciding what circumstances could constitute as criminal activities or national security, potentially forcing vendors in 'strategic sectors' to release their equipment and data for 'security reviews'."
"If the government controls the service providers, the internet (as much as it can) and implements laws to limit overseas vendors then it might be close to building itself a truly secured and controllable IT network, and making it significantly harder for overseas vendors."
Kennedy thinks China knows it has to be careful, because "they could not survive if foreign companies left tomorrow. They could not cover the whole food chain."
"We should not underestimate how far China has come, but China should not underestimate how far they need to go."
"Every time china has been counted out they make major headway: just because their system is so different and seemingly illogical doesn't mean you can write them off."
Meanwhile, in Moscow
In Russia, meanwhile, the nation has quickly come up against its own limitations.
The nation has created a list of domestic software suppliers that government agencies must consider before shopping with overseas vendors, but that list isn't changing user behaviour according to Petr Gorodetskiy, one of analyst firm Gartner's men in Moscow.
"I see business as usual," Gorodetskiy told The Register. Russian government agencies with investments in software like SAP have successfully pointed out that the cost and productivity implications of moving to domestic providers would be extremely unwelcome. Big western companies continue to win deals with Russian government agencies, even those with unusually sensitive security requirements.
Gorodetskiy says agencies are also successfully pointing out that Russian companies on the approved list don't always offer functionality to compare with foreign rivals, so don't find it hard to win exemptions. The list is also failing because some Russian companies have seen open source as a quick route to preferred supplier status, but don't do enough customisation acquire local vendor status and make the consider-first roster.
Local vendors have, however, been emboldened. Russian vendor New Cloud Technologies sells its own productivity suite and has stated an ambition to replace Microsoft Office and Exchange from Russia's public sector. Others are ramping up development.
Local cloud providers also appreciate the policy requiring web companies to store personal data on Russian soil. That law has the effect of making it a little harder to consider the big global public clouds. But Gorodetskiy told The Register Russian users are more comfortable shopping locally, no matter the legal situation. Products like Azure Pack, Microsoft's Azure-for-service-providers offering, are therefore attractive behind the old iron curtain.
Gorodetskiy says Russia's policies are also ineffective because western vendors are digging in and local customers are happy with their current vendors.
"It will require a strong political decision to replace technology with Russian analogs," he said. And that kind of decision is made harder by the fact that Russia has form growing good local IT companies, like Kaspersky and ERP contender 1C. Without public support, tougher and costly technology procurement policies would be hard to promulgate.