NASA wants more satellite surveillance. For science. Promise
Earth imaging gap means Landsat 9's been fast-tracked to 2020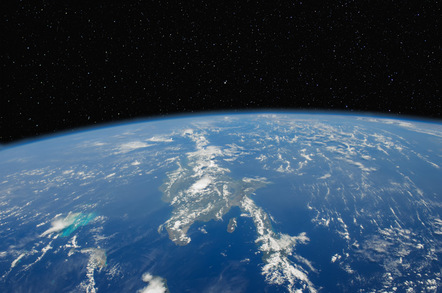 NASA and the US Geological Survey (USGS) are moving to plug the looming gap in its Earth-observation capability by accelerating the Landsat-9 mission by three years.
The decision was revealed last week at the Landsat 9 Ground System Requirements Review (GSRR) in Sioux Falls, South Dakota, at which a NASA/USGS review panel okayed Landsat 9 to proceed to preliminary design review.
The review also decided to fast-track the new satellite to 2020, three years ahead of its planned launch.
The Nasa Spaceflight news website claims that because of the urgency of the launch, the Landsat team decided that instead of a new design, Landsat 9 would be a rebuild of Landsat 8, as "reducing the risk of a Landsat data gap is a high priority of the US Sustainable Land Imaging Program".
When launched into its near-polar sun-synchronous 705 km orbit, the bird will capture more than 700 images a day. In its 3.5 years of operation, Landsat 8 has added nearly 830,000 images to the USGS's archives.
Landsat 9's two key instruments are the Operational Land Imager 2, providing 15 metre and 30 metre spatial resolution images across a 185 km swath in each image; and the Thermal Infrared Sensor 2, sampling land surface temperature in two spectral bands, each covering 100 metres.
The risk of a "Landsat gap" is so great that in 2013, the National Academy of Sciences called on the US government to guarantee the program's future in the face of NASA proposals to replace the venerable mission. ®
Sponsored: Detecting cyber attacks as a small to medium business