Axel Springer boss defends Facebook in fake news controversy
Zuck finds a friend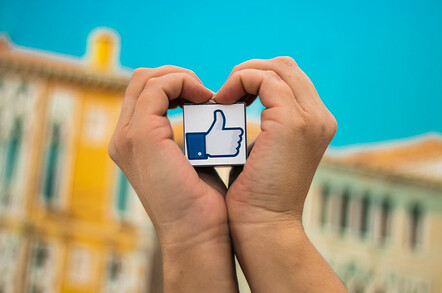 One of Silicon Valley's harshest and most powerful critics has leapt to its defence over the "fake news" controversy.
Mathias Döpfner, CEO of the German giant publishing group Axel Springer, says Facebook must retain the liability privileges it enjoys as an internet platform - rather than be reclassified as a publisher.
Döpfner carries the kind of weight in publishing that Martin Sorrell enjoys in advertising. Policy makers jump - at least in Europe - and the rest of the industry takes its cue.
Döpfner's 2014 essay "Open Letter to Eric Schmidt" helped the European Commission form its policies on competition and platforms, with news organisations winning stronger copyright (a neighbouring right) in the EU's most recent digital single market recommendations. It compared Google to a protection racket ("i.e. if you don't want me to kill you, you have to pay me") and "the world's most powerful bank – but dealing only in behavioral currency."
He also used expressed alarm about Facebook founder Mark Zuckerberg's indifference to privacy concerns, in that 2014 piece.
But nevertheless, as he explained to Bloomberg this week, he thinks platforms should remain platforms, without the liabilities of publishers. Turning Facebook into a media giant "would be completely the wrong approach, for many reasons," he now opines.
"The only restriction for Facebook, I think, should be the rule of law - what is against the Constitution, what [puts] people in jail."
Perhaps that's because Axel Springer not only owns dead tree titles, but has invested heavily in growing and acquiring digital businesses too. Alongside the Bild titles, and broadsheet Die Welt, its portfolio includes Business Insider and various industry portals including a shopping comparison site.
"Fake news" was the chatterati's latest explanation for the surprise victory of President-elect Donald Trump. Facebook first dismissed these concerns, then (perhaps realising that its Section 230 privileges granted under the Communications Decency Act may be in peril) put on its very concerned face. We discussed the plausibility of the fake-news-wot-won-it theory here. Have a read.
On Brexit, Döpfner has been bullish about the UK's prospects outside the European Union. In September he predicted that "in three to five years from now, my bet would be that England will be better off than continental Europe". ®