Samsung share plummets – but it's not because of the Burning Note
It's pulling out of cheapies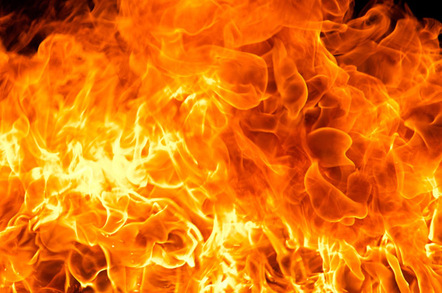 Samsung's phone sales have fallen 10 per cent in the last year, but the Note isn't to blame. The analysis comes from market researcher CCS Insight, which says the Korean giant is in decline because it is withdrawing from low-margin volume segments.
Last week Gartner identified a 14.2 per cent fall in share, rather than shipments, the largest Gartner had ever recorded.
CCS Insight calculates that Samsung still led the global market with 22 per cent share.
"It's important to note that the [Note7] incident didn't dramatically affect total shipments," the analyst outfit said. "Samsung only sold about 2.5 million Note7 devices (3 per cent of total smartphone shipments in 3Q16), before it decided to cancel the product and recall all sold units. Some commentators appear to have jumped to wrong conclusions about the impact of the Note7 on shipments. The real pain came from the cost of the phone's withdrawal and cancellation, which resulted in a complete wipeout of the operating profit for Samsung's mobile business."
Both Gartner and CCS Insight record a growth in market share by Chinese manufacturers, and further declines in iPhone volumes. Apple smartphone shipments fell 5 per cent year on year, with market share falls in China (where they go for larger devices) and the US, but CCS Insight expects the picture to improve with the iPhone 7 models. We'll see.
BBK Electronics-owned Oppo and Vivo brands continue to pressure the established players in China.
Overall, global market shipments fell 1.8 per cent year on year. ®