AWS hops aboard Internet of Things bandwagon
Don't laugh, you can get a shiny sticker out of it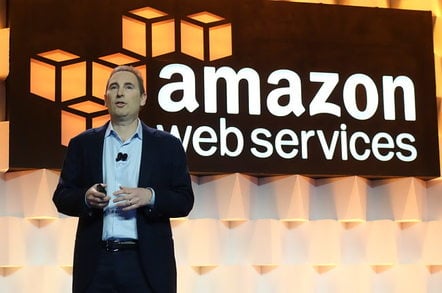 Amazon has jumped aboard the Internet of Things bandwagon, offering to certify its APN Partners as "Amazon IoT Competency Partners", it announced at its AWS re:Invent conference.
"To become an AWS IoT Competency Partner, you must meet a number of requirements, such as providing use case-specific public customer references, and you must successfully complete a third-party audit of your IoT solution or practice," according to AWS.
Successful IoT-focused firms get to display the "AWS IoT Competency logo" in their marketing bumf, get "preferred access" to market development funds and might, if they're really ass-kissy lucky, be mentioned by Amazon in future IoT advertising.
There are four categories of IoT competency partner: Edge, for outfits specialising in sensors, processors and microcontrollers; Gateway, for hardware and software folk connecting the edge to the cloud (or on-premises servers); Platform Providers; and Connectivity.
Notable launch partners are Intel under Edge, Splunk under Platform Providers, and Accenture, which seems to have dipped its fingers into all four pies.
As with mobile operators' sudden enthusiasm for all things IoT, AWS's move is intended to get folk away from bespoke in-house IoT solutions and busily beaming their data over Amazon's services – allowing customers to be charged for the privilege.
Whether this is more than just marketing spiel is open to analysis, but with big boys such as Intel on side AWS seems to be taking IoT a bit more seriously than telcos boasting of offering IoT players totally unnecessary kilobit upload and download speeds.
Bigger companies are paying more attention to IoT, despite – or perhaps because of – the wildly overinflated estimates of device numbers and total sums of cash sloshing around the vaguely defined IoT market. AWS cites an IDC report from May claiming that the IoT world will be worth $1.46tn by 2020, though the full report requires handing over $4,500 to read.
Expect more of this from storage and network vendors alike as IoT gets more mainstream. ®
Sponsored: What next after Netezza?