Channel partner programmes: Sure you're getting good deal?
Vendor incentives, services and more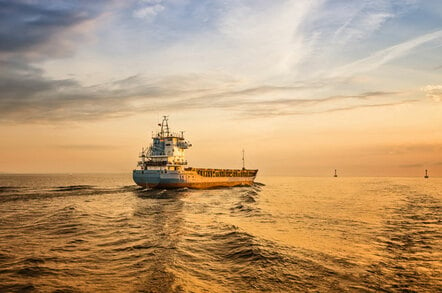 Sponsored Recent history is littered with reseller liquidations and relationship break-ups, the sort that make the Brangelina divorce look like a kids' party. Resellers have had to adapt to commoditisation, internet-based competition, mixed direct and indirect models, the emergence of cloud-based services and the complex demands of an increasingly tech-savvy customer base that wants services geared specifically to their business.
Given this backdrop, you have to ask if resellers are still getting a good deal from vendors? Are they getting the terms and the incentives, the discounts and rewards? Is the tumultuous shift in the market best served by resellers adhering to traditional channel partnership models, that still in many ways cling to the old school notion of volume?
Steve Brazier, CEO of channel analyst firm Canalys, recently questioned the traditional approach to channel programmes at the Canalys Channels Forum in Barcelona. During a keynote presentation Brazier suggested the traditional "bronze, silver, gold" tiered systems used by many vendors will no longer be relevant in the future.
"You're moving to services," he said. "The vendors are telling you to move to services ... But how do you get the rebate? You have to make a revenue target on sales. How do you get to the top level of the programme? You have to achieve certain revenue thresholds otherwise you can't get better prices and additional services. This is a conundrum the industry has not yet solved."
Brazier compelled vendors to find alternatives, to "get smarter" just as a number of businesses including Lenovo, BenQ and Salesforce announced new schemes. Certainly these channel programmes have evolved somewhat but they are a long way from meeting Brazier's idea of an alternative format. Perhaps they don't need to and Brazier's idea is too much of a leap?
"Resellers want to work with straightforward and partner-focused OEMs," says Wilhelm Frank, Head of Channel Marketing EMEA, Lenovo. That's why our full dedication is to channel Partners as more than 94 per cent of our business is done through the channel."
It echoes a point Pascal Bourguet, VP products and channels, Lenovo EMEA recently made as it unveiled its revamped partner program: "We understand the relationship with the channel needs to experience a step change to bring true value to both vendor and partner in the more complex world we operate in now."
This world is seeing a shift to smart devices, where mobility is a must and consumerisation has put design in the centre of the purchase decision while apps and cloud services are essential elements of the overall user experience.
Lenovo says its channel programme and strategy are constantly evolving to meet new partner requirements and industry dynamics. It is introducing new smart and automated platforms and tools that make it easier for resellers to engage with the company like the new bid portal which enables partners to configure products to their needs and get instant pricing for example. Its simplified ONE Channel Programme has also been updated to include clearer rebate schemes across its full product portfolio.
Rudderless ship
Understanding the specific challenges of resellers should be essential in building programmes but not everyone gets it right. According to Ian Parslow, SVP at reseller MTI, while vendor partner programmes are "incredibly important to the success of resellers", not all vendor programmes are the same, nor do they have the same effects and outcomes.
"Programmes devised in the US, for example don't always port well to European countries due to the different market dynamics and sizes," says Parslow.
Close communication and collaboration is in theory what programmes are all about now. While the overall consensus is that channel programmes do work how are programmes coping with the changing market? Are they keeping up with the times?
Andrew Peddie, MD of EMEA NetSuite reseller FHL, says that "working outside a partner programme would be like sailing a rudderless ship," even more so now there is an apparent demand for transformational knowledge and technologies.
"There is definitely value in partner programmes, but their success to a large extent depends on the investment that vendors are willing to make in their channel," says Roy Russell, CEO of consultancy and support services firm Ascertus. "Channel programmes are never a one-way street – if vendors want their channel to be proactive, they need to make the necessary investment in their partners, so that resellers in turn can be upbeat, positive and active in selling the products."
While reseller partners are expected to invest in training, staffing and marketing activities for the products they sell, the age old idea that in return vendors "protect" their partners from channel competition and their own direct selling activities still rings true. Organising a fair system for leads and rewards is a basic and always will be, at least while vendors and resellers exist, but isn't this missing the point? Aren't vendors supposed to see the long term game as a core reason for partner programmes?
"Many software vendors put too much emphasis on short term gain and do not have the patience to work a longer more rewarding strategy," adds Russell. "Whilst volume of sales is always a high priority, it should not be the be all and end all of a channel partner relationship. Partners , like Ascertus, who specialise in niche market areas, can add great value in other ways, for example, by bringing highly reputable logos to the vendor. Initially these may not be big deals, but these do have the capability of becoming more substantial in the longer term."
Badge of honour or just a badge?
So what about accreditations? Do they make any difference? Peddie at FHL believes they do, at least for his business. "It is vital for the future of FHL that the team is accredited by NetSuite," he says. "The recognition afforded to FHL by NetSuite is validation of our achievements and an important differentiator for prospective clients."
That makes sense of course and it's usually the case and key driver behind accreditation schemes. Join our club by achieving x number of sales and we'll look after you. That's nothing new.
Parslow at SVP says he feels protected by the partnership a vendor offers but is keen to point out that most accredited resellers have worked hard for the status and deserve the rewards and exclusive deals and leads.
"Deal Registrations that are approved to non-accredited resellers should be stamped out," he says. "Equally taking the approval process away from sales and approving at a central facility makes for more logical sense."
The message is that while useful, there is always room for improvement. "I think the system works throughout the value chain, strengthening relationships and providing evidence that a certain skill level can be expected," comments Bob Tarzey, analyst and director at Quocirca, adding that "the technology and the way it is delivered changes, but I do not think this has undermined the value of the accreditation system."
Tarzey is not alone in his thinking. It's a sort of "if it's not broken don't" fix it mentality but Brazier's earlier comments about change are still valid. Given the sheer pace of change today, should vendors rethink the traditional model?
"Global enterprises are in the midst of digital transformation and modernization initiatives that often times require a near complete overhaul of their traditional, legacy systems," says Asim Akram, co-CEO and president of business intelligence firm Orion. "These companies are looking for solution providers that can help them along this journey, while reducing portfolio costs, eliminating inefficiencies and unlocking hidden software risks. It is rare that CIOs have sufficient information and tools to respond to modernization demands, and partner programs help to close this gap and illuminate the path to true digital success. For Orion, this has created a market ripe for strategic vendor partnerships, like the one we have with CAST."
The one-size-fits-all approach rarely works without fault. Somewhere along the line there is fallout, but there are enough programmes around and enough happy resellers to suggest the traditional format still has value. Quality, not quantity, perhaps, is still the rule of thumb.
"There are two fundamental things that can make or break a vendor's channel programme," adds Russell at Ascertus. "Trust and respect between the vendor and partners and an experienced channel management team at the vendor organisation. All too often, channel management teams don't have the right experience and expertise. Driven by the goal of 'expanding' the channel, they pay little attention to invigorating the resellers and adding value to their sales processes to help them better sell their products. So, they end up with a situation where (for arguments sake) they have 100 partners, but only 5 per cent actually bring in business. The channel programme is devalued and becomes a futile activity."
Only last year Accenture released a report saying "the need for effective partner incentives is growing." This hasn't changed. Vendors still need partners to fight for and fulfil the sorts of customers that are difficult to reach, either due to geography or perhaps vertical specialisation.
Either way, the channel programme is here to stay but it has to keep evolving, regularly, to meet the changing business landscape.
Still, as Lenovo's Frank puts it, "In our view, the key partner needs for a programme will stay quite stable. The task of the OEMs is to keep the programmes profitable, easy and transparent, even in more challenging and complex environments with technological changes."
This article was sponsored by

Sponsored: Minds Mastering Machines - Call for papers now open